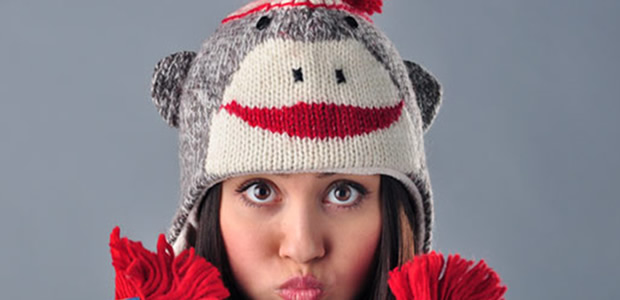 [By Tania Hui]
In less than a month's time, the wood Goat will be sent trotting off as we welcome the fire Monkey and usher in the Lunar New Year of 2016, in accordance to the Chinese zodiac calendar observed by many around the world. According to fengshui master/astrologist Susan Levitt, the year of the Monkey is ideal for a quantum leap in your life! It's the time to shake things up, create change, and innovate a new path, as one mimics the Monkey's enthusiast energy, when risks are rewarded and anything can happen even for the most ambitious plans. So how can we plan things out and start the year looking fabulous even as we psyched ourselves up to take on new challenges? Let us count the ways!
Stay active
The Monkey possesses immense physical stamina and is always on the move, so make it a personal goal to stay active consistently with a good workout plan all year round. Trade in your Gucci and Loubies for some Adidas and Nike, making the transition from dance floor to gym floor to work up a frenzy of sweat and burn some serious calories. Experts believe that sweating can flush the body of system-clogging substances like alcohol, cholesterol, salt, mercury and lead, making it a great way to detoxify and cleanse your body from the hedonistic night-outs of dietary decadence and indiscretions over the year-end festivities.When we sweat, our pores open up and allow the grit and grim that had built up inside them to slide off the skin. In this way, sweating helps to keep your skin looking healthy and glowing, auspiciously clear and blemish free!
Bonkers over bananas
Packed full of nutrition and easy to eat anytime, bananas are great food source for healthy living. Not only are they guilt free sweet treats and taste amazing when added to anything from yogurt to pancakes, calories for calories; bananas are by far the best pre-workout snack for a much needed energy boost. The high potassium content found in bananas helps to prevent bloat. When potassium is low, the body retains extra sodium and holds on to water, leading to bloatedness and indigestion. In addition, bananas are also rich in Pyroxidine or Vitamin B6 and Vitamin C, with a high percentage of water that all in all,help to maintain the elasticity and suppleness of your skin. Don't stuff your face silly, but you shouldn't belittle the health and beauty benefits of this humble favorite fare of monkeys!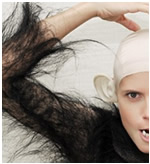 Stop aping around
I'm all for DIY projects and self-help books, but for certain things, if you want appreciable results in the shortest time frame possible, they are best left in the hands of those with the experience and expertise to work out a comprehensive plan to address your needs. So if you're increasingly perturbed about your skin pigmentation or have been struggling to keep your oily skin from breaking out for the longest time, make a pact with yourself to stop monkeying around and get professional help.
"Choose to bring out the best in your looks to give yourself an added arm of confidence, for work demands, or simply to align your look to the youthfulness you feel within." Advises Dr. Chua Han Boon, senior medical consultant from The Sloane Clinic. "Light and Laser therapies are advanced non-invasive modalities that can refine, renew and rejuvenate most skin woes especially when paired with pharmaceutical grade or high quality skincare products. Even if you aren't quite ready, seeking professional opinion will make you aware of your best available options to guide you in the right direction when the need arises."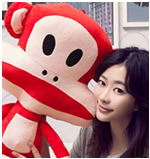 Monkey see Monkey do
It's a common for us to make style and makeup references from the latest red carpet looks of our fave celebs, translating them into real life everyday wear. Why not extend this practice to their beauty mantras as well?
Linda Evangelista, one of the original supermodels from the late 80s to early 90s is still gracing magazine covers and landing big endorsement deals and fashion campaigns at the age of 50, holding her own in an industry that churns out fresh new faces by the dozens."I think it's okay to say [that it's] work being me. It's a lot of upkeep!" she exclaimed in a candid 2006 Vogue interview. "I'm pro-cosmetic procedure. I use Botox and I'm not afraid to say it, though I do like to keep some movement in my face." With refreshing candor, she spilled more secrets saying "I do Thermage, a non-invasive skin tightening treatment that employs radio frequency. For me it's just for enhancement, like hair color or makeup or any of the other tricks you can do to make yourself feel better."
Even the Snapchat generation or Generation Katniss doesn't shy away from medical Aesthetiology for beautification. 18 year old reality tv star Kylie Jenner famously confessed to the regular use of natural fillers to maintain her signature pout. However, this is not a 'one-size-fits-all' procedure and bigger might not turn out better . Like good Botox, lip injections should work to balance the entire face, for the science of attractiveness is to make everything proportional.
You might also like: