[By Fiona Li]
As temperatures around the region experienced a major dip in the past few days with unusual snowfall in Taiwan and Hong Kong, fortunately or unfortunately, this little island of Singapore we call home remained unfazed with sun shiny days. In fact, one can only expect the sultry weather to get even hotter with an escalating trend, often hitting an almost unbearable high right smack on the second day of Chinese New Year which traditionally, is often designated as the day of house visits. As if probing questions from inquisitive relatives aren't hard enough to deal with, a mid-day bathroom trip often confirmed fading makeup and carefully styled hair looking not as great anymore. With that in mind, here's our round up of beauty must-haves to slip into your Chinoserie clutch, to quickly and easily refresh your looks for the rest of the day. If you can't trump those nosey parkers verbally, the least you can do is to look better than them!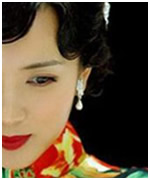 The red lipstick
Any girl can pull off a red lipstick as long as she wears it with the right attitude, top with a dose of sass and panache. From Christina Hendricks to Fan Bing Bing, bright red lips are the quintessential glamour look favoured by A-listers both from the West and East. A pop of red is a surefire way to brighten up any CNY get-up, especially if by default or defiantly, you had opt for threads in darker colours or muted shades.
"Bright red lipsticks are less forgiving as they tend to highlight every little crack or flake on your lips." Cautioned beauty therapist, Carmen Chong from The Sloane Spa@VillageSpace. "My trick is to first prep with Sloane Inc. Lip Fabulosity Scrub to exfoliate my puckers to a smooth finish, prime them with a touch of foundation and slowly build up the intensity layer by layer. This will allow any bold lip colour to glide on and stay put like a dream."
Resurrect your mascara
Urban Decay available island-wide @Sephora does a great version, with a revolutionary formula that brings mascara back to life by separating, defining, and softening lashes to look as good as when it's freshly applied. Unlike your conventional mascara, this touch-up gem is like an incredible lash comb in liquid form, with a clear, refreshing serum on a curved brush that combs through lashes to separate them and soften mascara, bringing the sparkle back into your peepers without adding so much extra mascara to give you that much dreaded clumpy look. When your makeup is melting by noon or your eyes are getting heavy with boredom, just a quick swipe and you'll see a huge difference!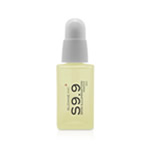 Spritz to refresh
Skin essences commonly referred to as skin sprays not only nourish your skin at the start of the day, they will help refresh your face and keep your skin well hydrated and healthy in the mid-day heat as well. Featuring signature Chardonnay extracts rich in youth-enhancing lactobacillus, the Sloane Inc Skin Illumination Essence is a unique daily 'pre-lotion' that offers immediate and long-lasting hydration to your skin in a truly lightweight fluid formulation. Gently pat it into your skin for a lightly moisturizing and refreshing experience before applying your makeup, a first step in boosting skin's translucency and luminescence to give you that much desired youthful glow. Keep it handy for a quick spritz later in the day, to help create a new radiance such that your makeup appears as fabulous as it did when you left the house early in the morning.
Say no to shine
When coupled with high humidity, the waves of heat most certainly will lead to mid-day shine, a top beauty bane to looking good by the time you hit the second or third venue of your CNY house visiting schedule. The beauty insta-fix that should be in every girl's bag is a pack of blotting papers, a "hot weather friend" that helps soak up oil and combat unwanted shine without messing up your makeup. To up the ante of your game or for those plagued by problematic skin, spritz once all over with the Sloane Inc Acne Therapy Tonic, an anti-shine saviour with anti-bacterial and anti-inflammatory ingredients to help you achieve blemish free skin. It can be sprayed on skin with makeup, lifting and dissolving surface oil to stop blemishes in their tracks. Follow up with a second helping after blotting, as it penetrates deep to target breakouts at all stages, working in overdrive to stabilise oil balance, clear clogged pores, hasten cellular turnover and reduce inflammation, helping to achieve a refreshed complexion that rivals the clear blue skies above.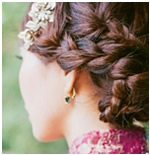 Tame messy hair
It's an unfortunate fact of our hot and humid climate that your normally tame locks indoors can turn into a limp, frizzy mess by noon during CNY house visits. Over-processing hair in humid weather will end in tears, we guarantee it. Instead of fighting against any natural curls or waves in your hair at this time of the year, embrace these fine features. Allow your hair to dry naturally with a drops of anti-frizz serum massaged in, or use a diffuser if you have to blow-dry.Simple hairstyles like a high ponytail or braid can help contain hair when humidity is high. If poufy-ness is the problem, opt for a long, slightly messy braid like a fishtail, to contain some of that frizz while plaiting your mane. If oil is your nemesis, opt for a sleek high chignon or top knot, turning the presumed crisis into a golden opportunity where your limp locks will actually look shiny and healthy!
* Selected as Editor's Choice Jan 2016*
You might also like: