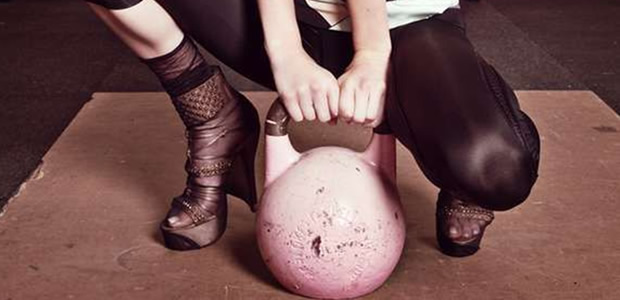 [By Alicia Liu]
According to studies done and published in the Amercian Journal of Medical and Health Research, over 25% of people experience significant weight gain during winter and feel that it's time to shape things up and slim down as the season change. With the warmer air and blooming flowers all round, it's not difficult to see why spring heralds new beginnings, with an extra surge in energy to help boost your fitness goals. Check out these 5 slimming secrets that you should follow pronto this spring, to get in your best shape and be totally ready to rock a two-piece bathing suit this summer!
Load up on fluids
Now that you aren't worried about fighting a full bladder which treatened to force you to emerge from the warmth of your bundled-up cocoon at night, stop skimping on fluids and sip on water throughout the day. Water is one of the most important essentials for weight loss, aids digestion and helps to make you feel less bloated. In addition, you'll begin to notice a difference in a matter of days in the extra moisture in your skin and hair once you keep yourself adequately hydrated. Supplement your foolproof detoxifying water parade with a daily serving of Sloane Inc. Detox Tea, served either warm or chilled. This sugar-free, low-calorie drink amps up your metabolism to burn fat faster while helping to flush out toxins at the same time. Composed of antioxidant-rich green tea, white tea, guarana, ginseng, and infused with two proprietary vitamin, herb and mineral blends, this guilt free health beverage detoxes your system in a completely natural way, cleansing your gut sans dry mouth and cramps, to get your body summer ready in double quick time!

Bring out the grill
Your diet is going to determine whether your abs are still in hibernation by the time the sun shines bright in the summer skies. Set a plan for healthy eating throughout the day, and ensure that you've all the fruits, veggies, grains and high quality protein sources stocked for healthy receipes each and every day. Keep dinner light and easy without worrying about clean up by using your grill. Take advantage of the change of season to get outside and enjoy some grilled veggies, fish and chicken, seasoned with fresh herbs and all the natural goodness of wholesome foods. You'll save on time with clean up and cut back on calories by grilling, fostering better ties by allowing the whole family to partake it this communal cooking activity.

Plan your workout schedule ahead
Be disciplined and schedule your workouts ahead so you won't be finding lame excuses to wriggle your way out. Engage the help of a fitness coach or a workout buddy to push you to keep to your plan and not lose sight of your fitness goals. If you anticipate super busy days ahead, ditch your Netflix 'date-nights-for-one' in order to get up earlier to get your workout in and out of the way. We make time for what is important to us so by not compromising on your fitness regime come rain come shine, you'll be dutifully rewarded when summer comes round.
Get out and about
Spring is the perfect season to enjoy the great outdoors while burning some major calories along the way. Take your cardiovascular workout on the treadmill or stationery bike in the gym outside to enjoy  a spot of crisp, cool air. The later sunset also brings you an extra hour so make the most of the extra brightness and get your heart pumping to turn you into a mean fat combustion fairy. At the perfect temperature without summer's risk of overheating, walking or running outdoors is one of the best ways to stay slim in spring. Enjoy the picturesque surroundings made up by the beauty of nature blossoming, as you pick up your pace and get a great workout in for that enviable silhouette that make heads turn in summertime.
Spring forward with a head start
Fat loss is never a linear process. For those who had ever embarked on a journey of losing fat, almost all would've experienced the dreaded plateau. You work hard and make good progress in the beginning, and then you experience a road block, when tired and tested methods such as calories restriction and clocking in more gym hours simply do not give you the desired outcome. These "trouble areas" vary from person to person, with the commonest being love handles, belly, hips and thighs. If you're stuck at such or simply want a head start to spring forward, Coolsculpting may very well be the answer to your blubberly woes. Also know as cryolipolysis, this is an FDA approved procedure whereby fat cells in the targeted areas are cooled to near freezing. The body will then metabolize the crystallized fat cells and subsequently eliminate them from the body without putting a strain on the liver. The ideal candidate is within 5 to 8 kilograms off their ideal body weight, with pockets of pinch-able soft fats over these identified trouble spots. With Coolsculpting PLUS, this celebrity endorsed body shaping procedure is further enhanced by ensuring optimal lymphatic drainage of the surrounding tissues, thereby speeding up the clearance of the broken down fat cells and leading to shorter recovery time and quicker visible changes. In addition, treating the overlying skin with skin strengthening vitamins infused to the dermal layers act to stimulate collagen and thereby improves skin elasticity, translating to better aesthetics outcome when the fat loss of 20 to 23% is evident in 8 to 12 weeks' time.
* Selected as Article of the Month May 2016*
You might also like: