[By Tania Hui]
Are there days when you just couldn't nail a decent selfie to post because your face appear decidedly ginormous no matter how hard you worked your angles? Learning how to slim down you face is every girl's dream be it permanently or with temporary measures. Here are 5 little star-worthy secrets to give your face a slimmer appearance and none of them are particularly complex and definitely worth a go!
Work on your contouring skills
Without a doubt, Kim Kardashian had single-handedly revolutionised the daily makeup regime of the everyday woman by borrowing contouring techniques that were once unique to female impersonators and drag queens working magic with makeup to feminised their strong, masculine profiles. Contouring is one of the most powerful beauty hack to transform your face but can be the trickiest one to master.The most important areas to work on are the sides of your nose, temples and hairline. Always start off with quality makeup brushes and good professional contouring products such as Anastasia Beverly Hills Contour Cream Kit. With six shades that sink right into your skin but can be layered for a more dramatic effect, the undertones differ in each of the three palettes to cater to varying skin types for the most flattering and believable makeup illusions ever.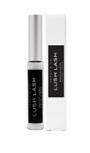 Fill in your brows
Do not belittle those two tiny strips of hair above your eyes which are so often neglected because we aren't quite sure what to do with them. Your brows are the frames to your face and quite importantly, have a say in the final shape of your face as perceived by others. Filling them in gives your face more angles and angles as we all know, are your BFFs if you desire a slimmer looking countenance.
Besides lengthening eyelashes with regular use, Hardy & Co Lush Lash can be applied directly to brows to encourage thickening and growth, thus transforming weak, sparse brows into fuller, stronger looking ones.

From square to V
A broad squarish face especially in Asian ladies can be due to over-sized jaw muscles sitting on both sides of your face. Habitual teeth-grinders, or those with a knack for chewing gum or crunching on ice may develop a square jaw appearance by the time they hit adulthood. Botox microinjections when administered to the muscle bulk to relax and shrink them down can radically slim down your face and is one of top Asian celebs' best known beauty hack to up one's quotient of attractiveness.This treatment truly surpasses all other forms of jaw reduction methods, including painful jaw reduction surgery. Visible improvement can be seen as early as 2 weeks after just one single treatment, while the second session should be timed a month later, with regular touch-ups every 4 to 6 months to maintain optimal facial slimming for an extended period of time.
Read more: 3 Dream Treatments to Replace a Facelift
Sculpting to perfection
Increasingly, natural dermal fillers made of hyaluronic acid are used to create contours and facial features in younger patients who opt for softer, non-surgical options to enhance their natural features or help geared them towards universally desirable beauty standards.
Chin enhancement done with or without complementary facial slimming with Botox create a focal point for a more attractive face shape while mid-face flattening can be corrected with cheek augmentation to lend more anterior projection to an otherwise flat and lacklustre looking face.
Au naturale lifting sans surgery
50s or even 60s seems to be the new 30s in Hollywood as female celebrities are confidentally aging well without the dreaded taut faces of one to many facelifts. Our dream skin is one that is firm, full and smooth so as to maintain a youthful looking face shape. "Dream Sculpture is a revolutionary technique of using Sculptra to boost your skin's own collagen to restore its inner structure and volume that has disappeared gradually with the passage of time." Explains Dr. Kenneth Lee, medical director of The Sloane Clinic . It is different from other facial fillers because it works with your body to help revitalise the production of collagen to give your skin elasticity and contour you need to look young again. Poly-L-lactic acid, the key ingredient of Sculptra, was specially developed to repair contour defects in the face and more than three million patients have been treated effectively since 1999. Not only is this FDA-approved natural collagen stimulator long-lasting, it is biocompatible and biodegradable.
"Right after your treatment, Sculptra starts to work deep in the dermis where your skin's structure is enhanced and collagen is replaced. This gradually restores the volume of depressed areas, particularly shallowness, skin creases, wrinkles, fine lines, folds and scars over the first few weeks post injection." In the months post-treatment, it can restore more youthful skin and contours, lifting and creating definition especially if it's done regularly at one to three monthly interval depending on your physician's assessment of your dermal needs.
* Selected as Editor's Choice Sep 2016*
You might also like: