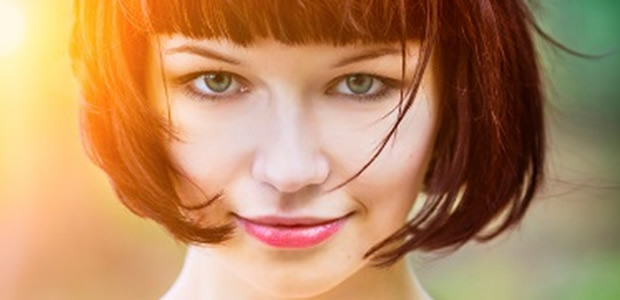 [By Cara Slois]
If you've been squeezing in as much fun as humanly possible this summer,running around barefoot on the beach, swimming in the big wide ocean, attended one too many outdoors music festivals and was perpetually glued to pool sides serving an endless flow of cocktails,chances are your face and body are definitely showing the signs. Even if you had faithfully practiced safe sun like me and slathered on tons of sunscreen, your skin inevitably takes a beating and there's a lot of beauty repair works to be done as fall approaches.

Renew with exfoliation
In the season of frequent sweating and runny makeup, weeks of slathering on sunscreen, aloe and cooling sprays often leads to residual build-up on the skin which can cause breakouts and create a barrier that prevents moisturizers from sinking in properly to harvest their full dermal benefits. One of the easiest post summer skin rehab tips to execute is a thorough exfoliation from ear to ear. Achieve instant gratification with near spa quality microdermabrasion treatment at home with Sloane Inc Crystal Clear Scrub. Formulated with skin-smoothing, ultra-refining bamboo micro-crystals, conditioning vitamin E and soothing aloe, this luxuriant heavy duty exfoliant leaves no 'pore' unturned, removing surface muck and guck to give dull and lacklustre complexions a breath of new life by revealing a fresher, silky-smooth and flawless feel.
Skin brighteners to the rescue
"Both men and women of every age group can experience skin changes as a result of more frequent sun exposure during summer," Explains Dr. Toby Hui, senior medical consultant with The Sloane Clinic "Even those with the best of skin may see signs of sun damage such as darkened freckles, age spots, other pigmentation changes, wrinkles and even more pronounced appearance of veins and broken capillaries."
Step up your daily skincare routine by incorporating skin brighteners which are proven to be helpful in addressing uneven skin discoloration for your post summer rehab. Include a serum that contains vitamin C during the day to lighten dark pigmentation and a spot treatment at night with skin lightening ingredient Hydroquinone. Hydroquinone is one of the earliest available skin bleaching agent known, being highly effective from 2 to 8%. However, it is not without its own repercussion as prolonged, unsupervised monotherapy can lead to paradoxical rebound hyperpigmentation especially in Asian skins. To get round this, combination products such as the Sloane Inc Instant Pigment Corrector engages the brightening effect of Hydroquinone without the much dreaded risk of making existing skin pigmentation such as melasma worse. With added Kojic Acid, a known tyrosinase inhibitor which disrupts the pathway of pigment formation or Melanogenesis, a reduced concentration of Hydroquinone to keep its side effects to a minimum is allowed, without compromising on the overall efficacy of this skin brightening saviour.
Replenishing moisture
That mask-like tightness minutes after you cleansed your face? Yeah, that's just really dry skin which accentuates wrinkles and fine lines, and a serious pain to stop makeup from flaking. Even in the warmer months, try using a non-comedogenic facial oils instead of your regular moisturisers as they penetrate deeply and hydrate skin without leaving a greasy feel behind. Another excellent way to boost moisture is to engage the help of hyaulronic acid as it retains moisture more so than any other synthetic polymer known. Via a series of microinjections, tiny drops of pure hyaluronic acid are infused into the skin and distributed evenly throughout in Revitalift, a lunchtime treatment which hydrates and restores moisture in skin to optimal levels. Revitalift can help to rejuvenate tired, lacklustre and dehydrated post summer skin at any age, at the first sign of skin aging or even in the advanced lined, thinned out, crepey stage. Improvements are apparent even after the first treatment,but for a desirable dewy complexion that radiates the vitality of youth, a primary course of 3-6 sessions done at regular intervals is often recommended in order to build up your skin's reserves for optimal bio-revitalization and longer-lasting results.
Soothe Irritation and Redness
With a summer cocktail of sweat, sun, chlorine and stuff you slapped on your face (including sunscreen!), your skin may get irritated or red. Frequent contact with perspiration can trigger eczema flare-ups in some while sun rash, also known as polymorphous light eruption,  can occur when delicate rosacea prone skin catches one to many rays. If you're seeing red over facial flushing, broken capillaries and blotchy skin post summer, consider VBeam Perfecta Laser treatment. This laser has a unique ability to selectively target the blood vessels without adversely affecting the surrounding tissue.Each pulse of laser is delivered with a spray of cool air to protect the outer skin and provide comfort, making the procedure safe and less painful. Targeting telangiectasias, broken capillaries, spider veins and even red acne marks typically contributed by sun damage, this state of the art laser technology should be part of your post summer skin rehab to help you shine bright at the year end shenanigans!
Fix Flaky Lips
Lips are often neglected when it comes to proper skin care and sun protection. With the absence of melanin producing melanocytes, our lips cannot physically protect themselves from UV rays and excessive exposure in summer can lead to painful, swollen lips with dry flakes that don't seem to fade. Lip Fabulosity is the go-to treatment with a breakthrough approach to give sad, lackluster mouths the kiss-off. Pumpkin apple enzymes gently melt away dead cells and erase stubborn stains from food residue and makeup while innovative pout-softening ingredients leaves them clean, healthy, incredibly refreshed and perfectly prepped from the last days of summer till fall.
You might also like: