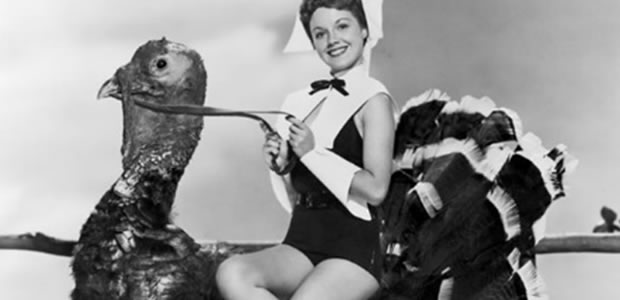 [By Tania Hui]
While we love our celebratory bird of Thanksgiving stuffed, glazed and grilled, we certainly do not wish to have any of our body parts compared to his!
Turkey neck no more
A turkey neck is the unflattering description given to lax skin that hangs under your chin and neck because of its resemblence to a turkey's wattle. Genetics predisposition plays a role in the development of excess fat and skin around the neck and can be present in milder, hardly noticeable versions when younger. As a person ages, the angle of the chin become more obtuse, leading to more pronounced features. Other causes include natural aging and extreme weight loss which results in excess skin where the fat used to be. With age, the loss of elasticity in the skin coupled with the development of platysmal bands, which are thin bands of a muscle that are located in your neck enhance the appearance of a turkey neck.
Read More: Give Your Neck a New Lease of Life
With three options of The Neck & Jaw Program to address neck woes from mild to 'in dire straits', restoring the youthful suppleness, elasticity and sensual smoothness of this vital area is now definitely possible. By using a combination of MicroRevitalift to target horizontal lines with a soft, hyaluronic acid filler and MicroRefine, with carefully placed microinjections of Botulinum toxin to relax the platysmal bands, transform your unsightly turkey bits to swan-like gracefulness over 1 to 3 sessions depending on the severity of your condition. If your aim is to not only restore the neck's suppleness and elasticity, but also to recontour, reshape and tighten sagging skins sans scalpel to give you a more lifted appearance all round, opt for Ultherapy, Thermage or Neck Threadlift for the ultimate neck and jawline rejuvenation.

Say no to Turkey thighs
Turkey thighs are thick and bulky, often characterised by saddlebags— bulging areas of fat on the upper outer thighs in a way that resembles saddle bags being carries on a horse. While a regular exercise regime coupled with a sound diet remain the pillars of fat loss and muscle toning, 'trial and tested' targeted treatments that deal with pockets of unwanted fat deposits are fast gaining momentum as specific body sculpting modalities to carve out a desirable silhouette to stop the name calling and body shaming. CoolSculpting is a completely no-downtime fat reduction treatment accomplished by the scientific principle of "Cryolipolysis". This method makes use of cold to diminish fat cells in the body, thus improving the body's contours, and is a great alternative to liposuction. With CoolSculpting PLUS unique to The Sloane Clinic, results are further enhanced by supplementing each fat freezing session with skin regenerating and lymphatic drainage therapy. With Coolsculpting PLUS, we enhance the positive effects that you have been getting from your Coolsculpting sessions even further by ensuring that the lymphatic drainage of the surrounding tissues is optimal, thereby speeding up the clearance of the broken down fat cells, translating into faster visible results and a quicker recovery time. In addition, a special delivery system is employed to infuse skin strengthening vitamins to the dermal layers of skin overlying the treated area(s) to stimulate skin collagen and thus improving on its overall tone and elasticity.
Read More: The Coolest Strategy to Slimmer Thighs
Smoothen out Turkey skin
Turkey or Chicken skin is a harmless benign skin condition known medically as Keratosis Pilaris and presents as small, hard skin coloured bumps that may make your skin feel like sandpaper. They usually appear on your upper arms, thighs, and buttocks, sometimes with redness or swelling. Except for some itching when associated with other skin conditions such as atopic eczema, keratosis pilaris doesn't hurt and doesn't get worse but can be annoyingly unpleasant to the eyes and touch.
To avoid further skin irritation, opt for a pH balanced body wash that's free from sulphates and parabens. If you have dry skin, you're more likely to have flare-ups which is usually worse in the winter months when there's less moisture in the air, further aggravated by central heating. Keep your skin well moisturised with Sloane Inc In-The-Nude Body Milk, an excellent body hydrator that serves to repair sensitive skin's fragile hydrolipid barrier and is certainly a pronto panacea for parched, punished peau. Bolstered with a fine selection of botanical oils, natural butters and vitamins, it sinks in deep instantaneously to nourish and lock in moisture without the feel of grease and unbreathable clogged skin.
Professional Chemical Body Peels can be used to improve and smooth the texture of turkey skin. The naturally occurring "fruit acids" in these treatments will help remove dead skin cells and the keratin buildup causing plugging of the hair follicles from the skin's surface. Removing this top layer will promote cellular turnover for the healthier skin cells to come through, allowing your skin to glow with radiance and an overall silkier texture.
* Selected as Editor's Choice Nov 2016*
You might also like: