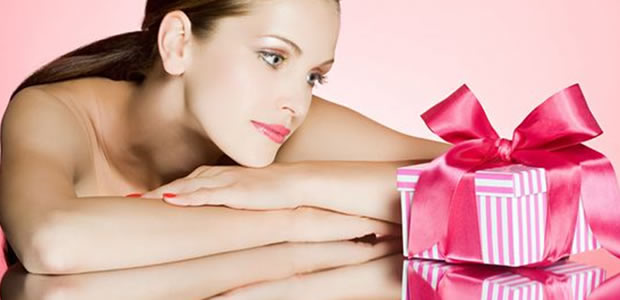 [By Alison Liu]
When it comes to gifting, Valentine's Day can feel a lot like being stuck between a rock and a hard place. You wouldn't want to come across as a scrooge or somewhat unimaginative person, neither would it be wise to splurge on gifts that set expectations way above. Whether you've been together in a committed partnership for years, or just started dating and haven't yet taken the relationship plunge, this is your chance to show them you care. P.S. I Love You!

Wear your heart on your sleeve
A mantra is a personal phrase or vibration that acts as a reminder of the truth we strive for.  It helps us reach a higher place, understand our true nature, and be unified with that power that is greater than our individual selves. Live your devotion for one another and repeat your feelings every day from your core with these understated unisex mantra cuffs. Wear them in singles or multiples and let your beliefs resound and resonate within the fabric of your lives as you make the journey together from now to the end.
Available from www.mantraband.com
The allure of personalization
Whether it's a monogrammed wallet, an engrave timepiece or a self-designed trinket, a personalised item goes a long way in expressing your thoughts as a unique gift meant for no one else but you. When most people think of bespoke goods, they think shirts, suits, wedding gowns, or maybe even an haute couture dress. But bespoke perfume is taking the world of personalization to an entirely new level.The process offers individuals a chance to not only convert emotions and memories into a unique scent, but also to create new emotions and memories to be associated with the fragrance.Whether it is to renew your vows for one another or to celebrate a milestone in your love, a personalised scent is a great romantic way to express yourself this Valentine's Day!
Available from www.uniquefragrance.com
The gift of beauty
Years down the road especially when there's a child or two along the way, the missus might not be looking the way she used to be. Even when there's a change in priorities in life, it doesn't mean that she won't appreciate looking good if she could. When clothes aren't draping well with diet and exercise alone not making the cut, bust those unwanted bulges such as the muffin top, love handles, saddle hips and thunder thighs with FDA approved technology CoolSculpting PLUS, and supplement that with skin tightening Body Shape by Thermage to tackle overlying, stretched loose skin to restore some of the what time had taken away. A Gift of Beauty such as the CoolShape program is a pledge of love to show that you care, even though Beauty is in the eye of the Beholder, we still want to make heads turn for the right reasons when we could!
Available from www.sloaneclinic.com
The gift of sharing
Sharing is caring cannot be any further from the truth. We hear a lot of helpful tips about ways that spending quality time together helps couples strengthen their marriage, find new, common interests and keep the relationship fresh. Trying a new hobby, meeting new friends and even just making time for regular date nights are just a few examples of ways couples can grow closer in the relationship. But there's another, often-overlooked activity that some couples report has done wonders for their relationship, and that's community service. Doing volunteer works together as a couple relieves stress, breaks the rut of ruminating about your own problems and helps you see life through the eyes of others with  increased overall life appreciation. Do something different this Valentine's Day and experience the joy of giving and sharing!
Available from www.giving.sg
You might also like: