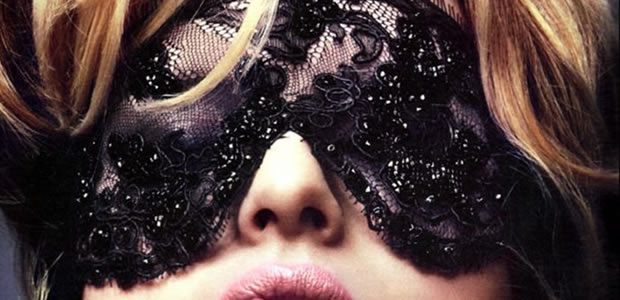 [By Tania Hui]
In the past decade or so, getting plastic or cosmetic surgery to enhance one's beauty is becoming increasingly common and no longer frowned upon or considered taboo. As celebrities, reality show stars and social media influencers openly discussed about works done to get that perfect face or body we desire to call our own, body beautifying procedures are obviously not going anywhere anytime soon. While Baby Boomers seek out cosmetic surgery to repair and rejuvenate visible signs of aging already set in stone, the Millennials are starting early with effective treatments that aim to prevent or delay the need for invasive surgeries in the future. Whether you're obsessed with nailing the 'right' selfie or looking for ways to keep your body in shape as you age, here are some of the most current plastic surgery trends that'll lend you a helping hand on your quest for perfection.
VASER Liposuction
VASER or Vibration Amplification of Sound Energy at Resonance Is an advanced ultrasound-assisted liposuction technique that is currently the 'go-to' procedure for anyone looking to get rid of unwanted fat deposits permanently, The reason for the surge in the popularity poll for VASER is that it involves less bloodshed and pain when compared to traditional suction-assisted liposuction surgery and allows a very thorough removal of fat cells. The heat generated during VASER liposuction also allows some form of skin contracture or shrinkage, allowing a better post-operative contour. It is also more effective than traditional liposuction in removal of fat from tough areas such as the male chest and in repeat cases which were not satisfactory done the first time round. With lesser downtime, shorter recovery period, quicker visible results and better outcome in general, getting a 'bespoke silhouette' and sculpting your body to perfection is no longer as tough as it used to be.
Read More: Countdown to a Killer Body
Fat grafting
Fat grafting or fat transfer is a cosmetic surgical procedure which harvests fat cells from areas such as the outer thighs in which you have excess of it, purifying them, and injecting it into areas that may be lacking in volume, such as the face, hands, breasts or even buttocks.f you have facial areas that appear creased and sunken and desire more permanent correction than that provided by temporary dermal fillers, fat grafting might be a viable option for your needs. Natural breast augmentation for women seeking to enhance their cleavage without resorting to implants is now possible with lipo transfer using one's own body fat as fat transfer techniques have been fine tuned to deliver more effective and long lasting results in recent years. Patients undergoing this procedure enjoy dual benefits of fat reduction in one area and enhancement in another. Essentially, unwanted fat from one area can be recycled to another area to give it a natural boost.
Natural looking changes
Gone are the days when girls made a beeline to the doctor's surgery requesting for assets that rival those sported by 90's pin-up babe, Pam Anderson. Nowadays, we're also less likely to find an outrageously sharp Caucasian nose sitting on an Asian face. With celebrities flaunting moderately sized breasts and booties, modern day women are following suit and opting for surgical enhancements that give natural looking results. Breast implants are no longer selected based on size alone.Focusing not only on improving the size of breasts but also on correcting any asymmetry and residual sagging caused by age, childbirth and weight fluctuations, Dream-Lift™ Breast Augmentation  is designed to address all aesthetic imperfections to create the most ideal aesthetic outcome that's completely natural and optimal to suit every individual body type and shape. Likewise, the Allure-K™ Rhinoplasty  is a specially designed bespoke nasal corrective procedure to help Asian noses achieve ultimate refinement and proportion that's congruent and in harmony to the rest of the facial features.
Read More: Non-Surgical Nose Lift
Vaginal rejuvenation
With sex becoming increasingly less of a social taboo to be discussed even at the dinner table, Vaginal rejuvenation, essentially a facelift for the vulva and vagina, is another upcoming cosmetic surgery trend that's adding on to the long list of body enhancement procedures in our quest for perfection. It often combines a vaginoplasty which involves tightening of the vaginal wall muscles specifically at the entry point to the vagina and labiaplasty with labial reduction to improve on the appearance and sexual function of the female genitalia for a refreshed look and feel.If you're not quite ready to dive into the deep end, Intima Touch™ is a painless, non-surgical option that's designed to address and restore vaginal laxity for vaginal rejuvenation. By engaging Viveve's patented radio frequency technology, it stimulates new collagen production in the treated vaginal tissues and restores its suppleness and firmness over 30-90 days. Improved and sustained vaginal tightness was shown by 88% of the women at 12 months after treatment, and women who were treated experienced a 68% mean increase in their vaginal laxity scores at 12 months, with improved sexual satisfaction maintained through 12 months after treatment.
Read More: 5 Instant-Gratification Beauty Treatments
* Selected as Editor's Choice Apr 2017*
You might also like: