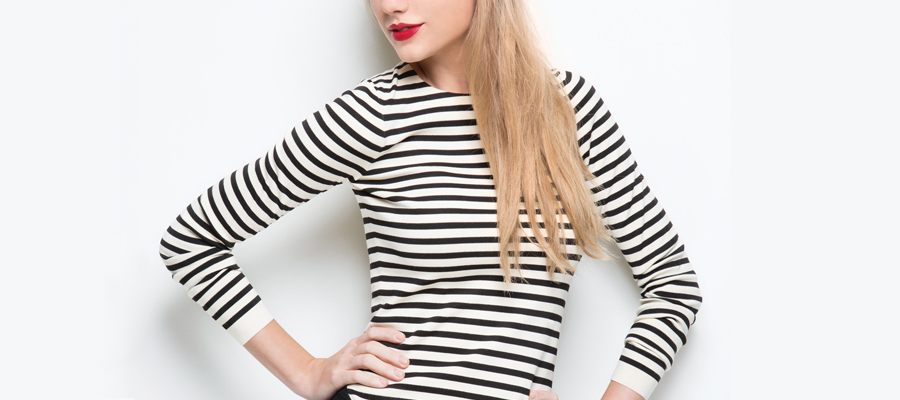 [By Amy Smith]
Stripes may have got a bad rap but it's high time to reverse this. Image Consultant of StylexInfinity, Julie Mary Coleman, dispels myth surrounding stripes and says, "While most of us agree narrow stripes create a slimmer illusion, many also have a misconception that horizontal stripes increase body size. In fact, when paired with suitable cutting against one's silhouette, these side-lines complement for a stunning look."
With seaside and banker stripes in style this season, do yourself and your wardrobe a favour by embracing these simple yet interesting bands. With our useful tips below, you can get it right; look slim and tall while rocking stripes.
Go Bold with Colours
Colours can influence your mood and help draw attention to certain areas of your body so opt for bright, block colours on garments like cardigan or jacket to create a flattering figure and a winning personality to match.
Slimmer Arms
Disguise flabby limbs easily with long sleeves. Running stripes further contour and elongate your arms for the perfect moment when you strike your pose.
Accentuate Waist
The sensual curve of a woman's body is not complete without a waist. A bold single stripe across the narrowest part of your body acts almost like a corset, accentuating an hourglass figure.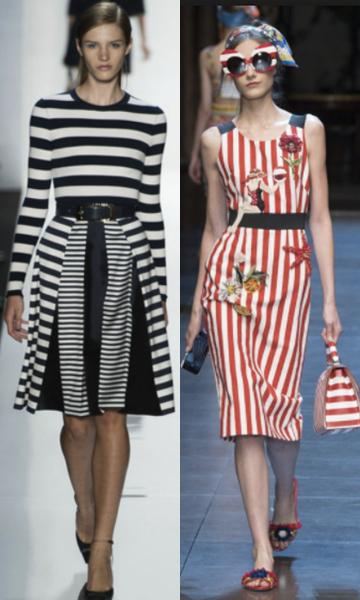 Right Way to Highlight Hips
Though celebrities are strutting the catwalk with wider hips, wearing the wrong width and direction of stripes on hips can be a fashion faux pas. Pick thin vertical stripes that spread out in opposite directions, hugging your hips for a flattering and balanced body shape.
Long Long Legs
Wonder how to achieve model-length, slender legs? Besides sliding on heels, a pair of racing stripes will give surprisingly wonderful results.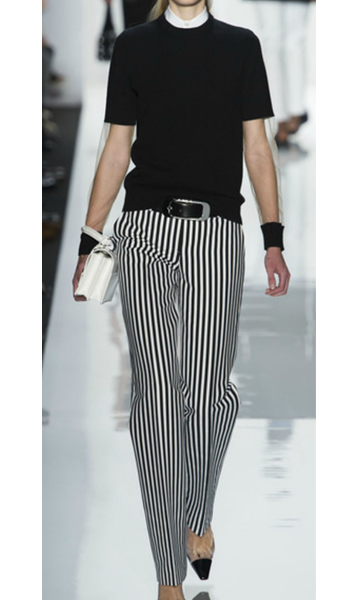 Magically Shaped
Brave souls daring enough to wear stripes have the benefit of the spotlight (doesn't Kendall Jenner look ever so gorgeous in her striped Culottes and top?). Wearing classic pin stripes work best for a slim torso and small bust, tricking out the desired curves.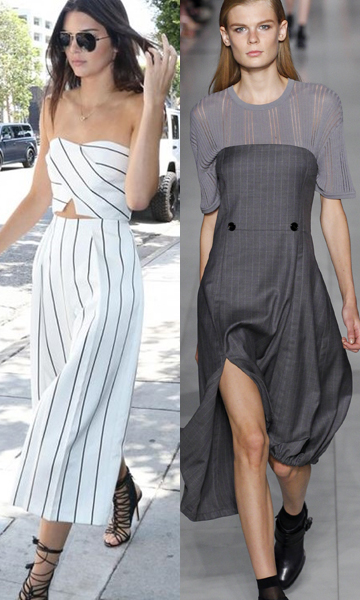 You might also like: