[By Katherine Lee]
They say age creeps up on you. No joke. While I'm only in my late twenties young, I woke up one day horrified to notice that fine lines and brown pigments have stealthily began staking their claims on my dear skin. The consequences of my care-less attitude to applying sunscreen have been living in the shadow of prominent acne marks (why doesn't acne just leave me alone…) that are taking their own sweet time to heal.
Despite the glowing reviews of lasers – impressively lightening pigmentation, brightening skin and rejuvenating collagen – I'd much prefer to first exhaust alternative options. My experiments with oral supplements and facial creams failed to do much help to my appearance. What did do the trick was a switch to the pure stuff; powdered Vitamin C. Sloane Inc DermaBoost Pure Vitamin C has become the first and last powdered Vitamin C I'm hooked on.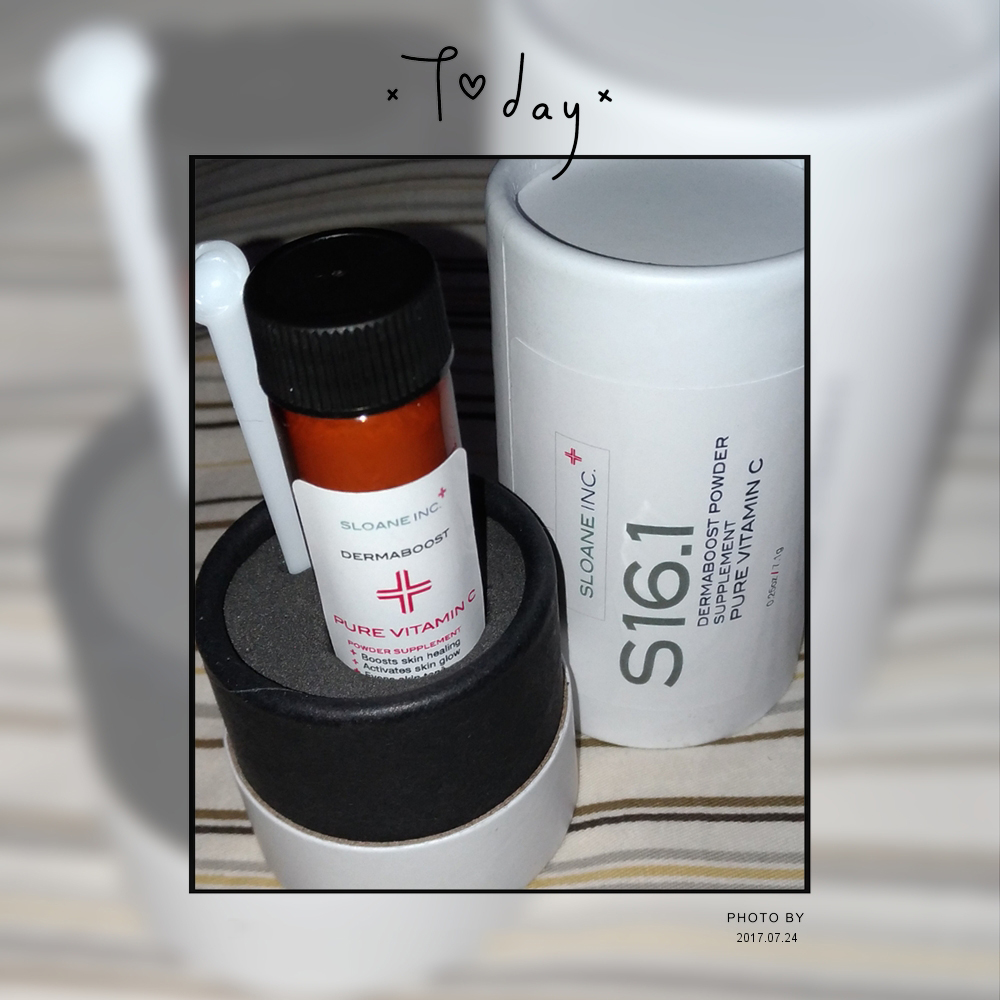 The Power of Vitamin C
A powerhouse ingredient known for its proven antioxidant properties, Vitamin C or L-Ascorbic Acid, does a ton more than protect skin from harmful radicals. This superstar can lighten brown sun spots, brighten and even skin tone, firm skin and lift discolouration from breakout scars amongst other benefits.
"While studies have shown that we could reap these antioxidant and anti-aging benefits from just 0.6% of Vitamin C, the type or grade matters too," explains Dr Low Chai Ling, Medical Director of The Sloane Clinic.
"Much like the various grades of green tea, ginseng and bird's nest; the higher the grade of Vitamin C, the better the quality."
And it is this that sets Sloane Inc DermaBoost Pure Vitamin C apart besides its premium price tag of $49, for it contains professional-grade, high-potency, pure Vitamin C in the active form of Sodium Ascorbyl Phosphate. As with all antioxidants, it is inherently unstable and vulnerable to breaking down if continually exposed to air and light thus explaining the tinted tube and opaque cover this beauty product comes in to keep the ingredient stable.
Read More: 5 Ways to Save Sun Damaged Skin
How to Use?
I simply add a tiny spatula of this amazing powder to my water based moisturiser and apply onto clean skin daily! On some days, I even mix the powder with my hand cream. One tip though: when layering Vitamin C, avoid active ingredient neutralization, whereby the potential of the ingredient is inhibited by AHAs (alpha hydroxy acids). "As Vitamin C is very pH sensitive, powerful AHAs alter its pH, degrading its antioxidant properties," says Dr Low.
Read More: 5 Things to do for Glowing Skin this Spring
Amazing Difference!
Check out the difference in just one week! Sloane Inc DermaBoost Pure Vitamin C may be gentle in action, but it did some heavy duty work of boosting my skin's sluggish healing process. It lightened my acne scars and pigmentation when they would usually take 3 or more weeks to fade. Overall complexion has improved and my skin is smoother and looks healthier!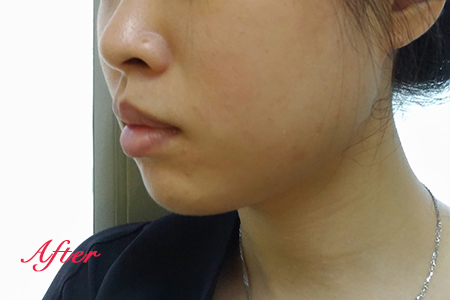 While this wondrous powder is the nourishment my skin is lacking, it is not able to remove entirely some stubborn pigmentation on my nose unfortunately. Seems like laser is back on the table…
Sloane Inc DermaBoost Pure Vitamin C, USD$49 is available on www.sloaneshop.com.
You might also like: