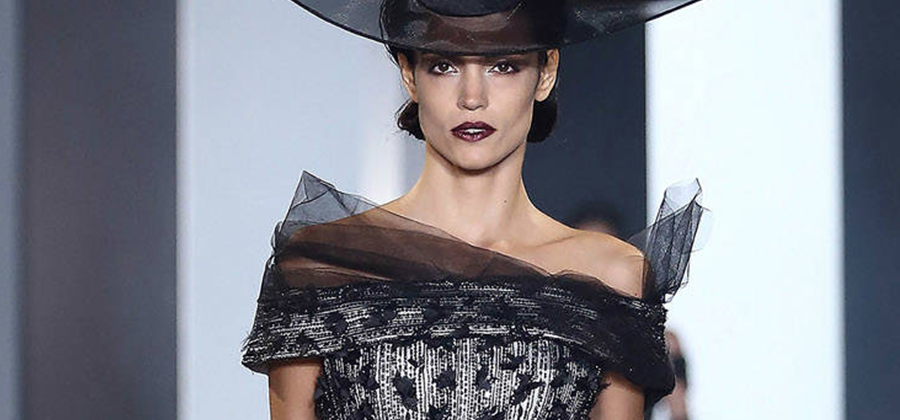 [By Eliz McCartney]
Age proofing should extend beyond our faces. Since finding out men, other than vampires, actually find necks attractive too (no wonder romantic scenes in movies feature them kissing women on the neck), let's bring fun to the neighbour and give it a new lease of life.
We feature 4 anti-aging neck treatments that do not require you to go under the knife in order to achieve an irresistible youthful looking neck. The information below on which treatment is best suited to lift and tighten saggy skin around the neck is put together with the help of Dr Michelle Lim, Senior Medical Consultant at The Sloane Clinic.
Q1 What is your concern for skin around the neck?
Dr Lim: (a) I have really saggy or wrinkled skin: You might have to consider Surgical Neck Lift. (b) I have mild to moderately saggy or wrinkled skin: You can consider non-surgical anti-aging neck treatments – Thermage, Ulthera and/or Infinity Neck Thread Lift. (c) I have crepey, wrinkled skin and wish to rejuvenate it: I would highly recommend Rejuran DNA Resurgence.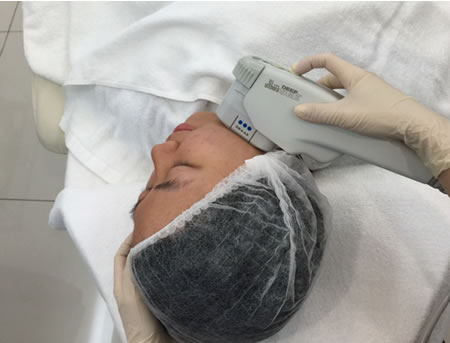 (Patient undergoing Ulthera treatment)
Read more: How to Age-Proof Your Neck and Decolletage
Q2 What are the differences between Thermage, Ulthera, Infinity Neck Thread Lift and Rejuran DNA Resurgence for the neck area?
We have summarized key differences offered by Dr Lim in a table below. Click here to view as image.
Differences between Anti-Aging Treatments
Differences / Treatments
Thermage
Ulthera
Infinity Neck Thread Lift
Rejuran DNA Resurgence
Purpose
Skin rejuvenation using non-invasive energy devices
Skin rejuvenation using non-invasive energy devices
Skin lifting via a minimally invasive procedure
Skin rejuvenation using microinjections and an ultrasound penetration of vitamins
Method
Radio Frequency (RF) waves are emitted to penetrate deep into the skin
Focused-ultrasound energy delivered to reach a specific and deeper layer of tissue that surgeons target in an open surgical facelift
Fine bio-absorbable threads are inserted under the skin of the neck to anchor and provide traction at places needed
Salmon DNA extracts which possess anti-inflammatory properties and makes up for our own diminished DNA synthesis as we age are injected directly into the superficial layers of the skin
Effect
Thermage stimulates collagen renewal and skin tightening
Ulthera achieves a mild facelift effect
Infinity Neck Thread Lift achieves an instant facelift effect
Rejuran DNA Resurgence jolts skin's healing capability; improved elasticity, suppleness and skin brightening
When will Result be Expected?
Gradual improvement with time
Gradual improvement with time
Dramatic improvement quickly
Improves with time
Timeframe to Expect Best Result
3 to 6 months onwards
3 to 6 months onwards
Within 2 weeks
As quick as 2 weeks
Any Downtime?
No downtime while some patients may experience very mild, transient puffiness and swelling in the treated area
No downtime except for some mild redness in skin that should disappear in a matter of hours
Minimal downtime as with all surgeries, some bruising and mild swelling to be expected
No downtime except for tiny pin-prick marks that resolve in a day
Can these Treatments be Combined?
A combination of treatments is recommended for best results.

For instance: When combining Rejuran DNA Resurgence with Infinity Neck Thread Lift, skin gets a boost in natural healing and rejuvenative capacity. Therefore this could prolong the neck lift effect. These aesthetic treatments can also be combined safely with other treatments including lasers and fillers.

More Information on procedure
Skip to Q3
Skip to Q3
Skip to Q4
Skip to Q5
Q3 What is the procedure for Thermage and Ulthera Neck like?
Dr Lim: Both procedures are fairly comfortable for the neck region because topical numbing cream is usually generously applied beforehand. Patients who did Thermage when it first launched may have painful memories of the procedure, but the new CPT cooling tip now makes the procedure virtually painless.
Read more: Beauty Guide: SAVE the NECK campaign
Q4 What is the procedure for Infinity Neck Thread Lift like?
Dr Lim: Infinity Neck Thread Lift requires a little more preparation, but adequate numbing is also the key to comfort. After topical numbing cream has taken its effect, micro-injections of a numbing agent is further given to numb the entire neck area under the skin, before several small punctures are made in the skin and threads inserted. Immediately after procedure, the neck area will be specially taped up for the rest of the day to minimize swelling. Patients should refrain from strenuous activities for a few days after.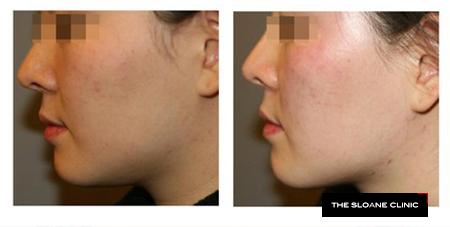 (Before & after image showing result of Infinity Neck Thread Lift treatment)
Read more: Which is the Best Type of Facial Threadlift?
Q5 What is the procedure for Rejuran DNA Resurgence like?
Dr Lim: The areas to be injected is first cleaned and then numbed for approximately 20 minutes. Rejuran DNA Resurgence is then delivered via baby injections directly into the superficial layers of the skin using a very small and fine needle. This takes only about 10-15 minutes, after which ultrasound penetration of carefully chosen vitamins is done to further improve the overall complexion health. It is recommended that patients stop blood-thinning medications about 2 days prior to treatment, and refrain from drinking alcohol 24 hours before and after the treatment to minimize risks of bruising.
(Before & after image showing result of Rejuran DNA Resurgence treatment)
You might also like: