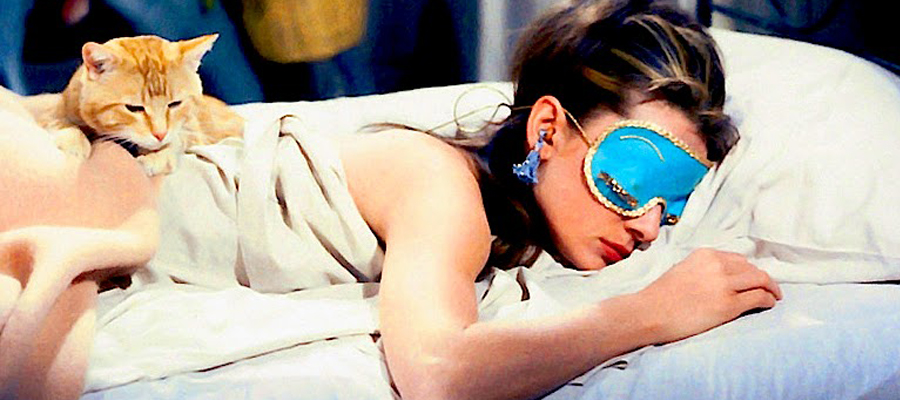 [By Katherine Lee]
Following our post on What Supermodels Do Every Morning, we crave finding out the before-bed beauty regimes of these god-like beauties. How do they take advantage of the time for night-time rest to recharge and rebalance skin for maximal health and radiance?
Some of us who are blessed with incredible genes, translating to physical attractiveness, simply need to maintain this innate beauty gift. For the rest of us, we give thanks when these gorgeous stars drop us tidbits as rewards for our stalking loyal support.
Masking #FTW
"I cannot explain the happiness of a hot shower and a face mask. #necessities" – Shay Mitchell, teen drama series Pretty Little Liars star. RSB seconds that. Masks are a big deal currently; you can purchase them in every shape, size, type and even colour. We previously shared some interesting masks and their amazing benefits in 5 Face Masks Our Beauty Editors Can't Do Without, and now we have Skin Superfood mask from Sloane Inc to rave about.
Available in Matcha, Acai and White Mulberry "flavours", these are two-step face masks that ultimately promise to restore youthful-looking skin. Mix anti-oxidant rich powder derived from fresh plant extracts with vitamin-rich complement, Skin Activators and enjoy unsurpassed skin care – from detoxifying and purifying skin, energising it to counter ageing.
Work that Sexy Pout
Keeping up with the trend of flaunting matte lipsticks can be tiring and especially drying for lips. Betting on long-lasting shades, some even claiming to last a good 24hr? Bad news, they do more harm than good for your puckers. If natural instinct is to lick your lips to provide them some moisture, you're in for a shock. Enzymes in our saliva actually damage the protective barrier over our puckers, causing them to dry out faster.
Hardy & Co Lip Bloom Kit to the rescue! This 3-step sexy pink lipcare kit which contains a lip scrub, mask and balm throws chapped and lifeless lips a lifeline. Besides removing all the lip stains from a day of lipstick, it moisturizes our kissers and preps it for a new day.
While highly attractive and capable ladies (and men), may enhance and volumise their lips with fillers and clinical treatments, we should count our blessings with healthy and hydrated lips.
Read More: The Science Behind Sexy-Looking Lips
Spot Treatments for Flawless Skin
As we start to wind down for the night, it's the best time to target all the nitty gritty areas we've missed out in our mad rush to rise and shine. On top of laser appointments to refresh dull, fatigued complexion, even out skin tone and correct skin discolouration, celebs zoom in on skin imperfections and tackle them with spot treatments.
Show pimples and clogged pores the door with ultra-light Sloane Inc Clarifying Gel. Follow through with Sloane Inc Lightening Complexion Corrector, a blend of powerful holistic lighteners to fade pigmentation caused by sun damage, blemishes and scarring. With religious application, it is possible to confidently go bare with smooth and illuminated complexion.
Home DIY Facial
It's no secret highly attractive people know how to pamper themselves and their skin with facials, be it at beauty parlors or at home. Victoria Beckham maybe in her forties but looks no older than when she debuted in 1994. The magic? Facials, she tells Elle. Likewise, treat yourself to an economical yet immensely satisfying skin exfoliating, replenishing and moisturizing session with our recommended routine:
1. Exfoliate with Matcha Latte Skin Polish. This dual-action skin replenishing and pore-refining facial scrub, made from antioxidant powerhouse Matcha enriched with pure olive squalane, is formulated to gently cleanse, nourish and regulate excess oil production.
2. Dissolve dead skin cells and sweep away free radicals with Skin Superfood Pumpkin Purifying Peel, a rich cream bursting with powerful antioxidants to quench dull and ageing skin. This is also your solution to a reduction in pore size, improved skin texture and tone.
3. Optimize cellular renewal with Sloane Inc Sleeping Peel. Made using oil-free Aloe Vera Gel with Glycolic Acid, this bottle helps to clear skin, reduce shine and appearance of fine lines by stimulating collagen production.
Read More: How to not Look your Age (but better)
Rest your Peepers
Sufficient shuteye is paramount to a good mood, appetite and better social relations. Not clocking the 6-7 hours of sleep or getting intermittent sleep can show up as dark eye circles and tired-looking skin that makeup has a tough time saving. Grab yourself some eye masks for a relaxing mediation before bed.
To leap up the ladder of attractiveness, take comfort in scheduling an Eye Revival Program or Ultimate Eyelift Program with The Sloane Clinic to open your eyes and welcome a brighter future. Using laser to improve to blood circulation and even to firm skin around the eyes, these specialized treatments instantly give beautiful eyes for mesmerizing looks.
You might also like: