Confession: I smoke. Yes, I know it's bad for me and I'm trying to quit. But that doesn't mean I don't want great skin. Is it too late for me?
Without jumping into the wisdom behind inhaling a lungful of nicotine and other noxious substances on a regular basis, there is something to be said about making the best of a bad decision. Well, you already know that smoking, like the smoky eye, is not always the best beauty decision. But that doesn't mean you don't deserve some much needed skin-primping while you're attempting to beat the habit.
Let's begin with the bad news: Smoking speeds up the aging process.
Here are five ways that smoking negatively impacts your skin and what you can do to save your complexion.
Smoking robs your skin of oxygen
Your skin needs oxygen to survive and flourish. Poor oxygen levels lead to sallow dull skin that heals poorly.
Help: Oxygenate your skin by feeding it pure oxygen in the form of an oxygen rich facial such as O2 Blush. Latest oxygen facials use pure oxygen delivered via little pulses into the skin, this helps to saturate skin cells with high concentrations of oxygen which will kickstart a cascade of positive skin benefits from glowing skin to better healing.
Read more: These are the reasons why your pigmentation is not getting better
It causes more broken capillaries and dilated blood vessels, leading to uneven skin tones and redness.
Ever notice the patchy flushed complexions of chronic smokers? Well, this is because smoking actually causes broken and dilated vessels under the skin.
Help: Vbeam, a pulsed dye laser will help to reduce the appearance of these visible capillaries and broken vessels, restoring the evenness of your complexion. Best of all, vbeam does double duty reducing inflammatory acne, helping to prevent future breakouts.
Read More: These are the reasons why your skin is not glowing
It makes collagen and elastin, the essence of youthful skin, break down much faster.
With age, the collagen and elastin in our skin breaks down with time, but this is given a helping hand with the free radicals found in cigarette smoke. That is why in twin studies, the smoking twin always looks older than the non-smoking twin.
Help: Pico Smooth is a fractionated picosecond laser which excels in stimulating collagen growth in the skin to improve texture, tone and pore size. When done in a series of sessions, the Glass Skin program delivers glowing, smooth skin for all skin types.
Read More: 4 Facials in a jar you should totally try
Squinting and pursing your lips causes increased lines around the mouth and brows.
The constant action of puffing your lips gives you the typical smoker look. Squinty eyes, lip lines that resemble a supermarket bar code. This add years to your appearance, and detract from your attractiveness to the opposite sex. Trust us, nobody likes their women looking like a weather beaten, cigarette puffing Client Eastwood character.
Help: Repeated muscular contraction is the culprit behind the skin deterioration in this areas. Using anti-wrinkle injections such as BOTOX, you can reduce these lines and restore the integrity of the skin. For those with more severe lines in these areas, you may want to plump up the skin with Revitalift, a form of skinbooster injections that helps to fill up the fine lines and give skin a smooth appearance.
Read More: The Ideal Products You Should Be Using Right Now
It decreases vitamin-A levels in the skin, creating drier skin. To put it more succinctly: smoking is bad news!
Vitamin A is one of the essential vitamins for your skin. Sufficient levels are needed to combat acne and aging. In fact, vitamin A is an essential ingredient in topical skincare; one of the only proven anti-aging topical ingredients.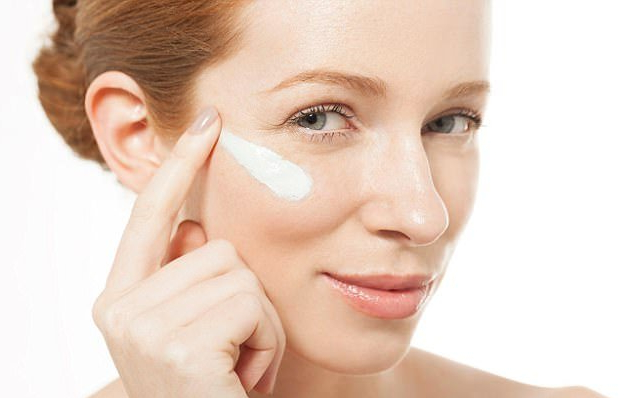 Help: replace like with like, is the rationale. Smoker's skin will need a boost of antioxidants to defend against the onslaught of free radicals attacking the skin. Try a multivitamin formula such as Hologram or a vitamin A anti-aging skin defense such as Age Defy. You want increased levels of vitamin A so that your body turns over skin cells faster, rather than clinging to old, dull skin. As a plus, retinol helps to reduce wrinkles and acne, which no one wants, regardless of whether you smoke.
For a more immediate infusion of vitamins to the skin, try Vitamin Therapy. It's a facial that saturates the skin with a customised cocktail of vitamins, imparting resilience and suppleness to tired, dull skins.
Read More: Facial treats that will see you through the Party Season
It clogs pores
Because smoke contain a colourful repertoire of pollutants and skin irritants, smoking can also clog pores. Not particularly helpful if you are yearning for the peaches and cream complexion of a beauty icon.
Help: Wash your face thoroughly twice a day with a brightening cleanser with fruit acids, which also helps to speed up cell turnover. Exfoliate your buildup of dead skin cells with a no-downtime, high performance Glamour Peel and dose your skin up with copious amounts of Flawless, a skin detoxifying serum that prevents breakouts and clogged pores.
Now don't let the smoke get in your eyes.
Read More: Is it normal to accept acne as an adult? The answer may surprise you