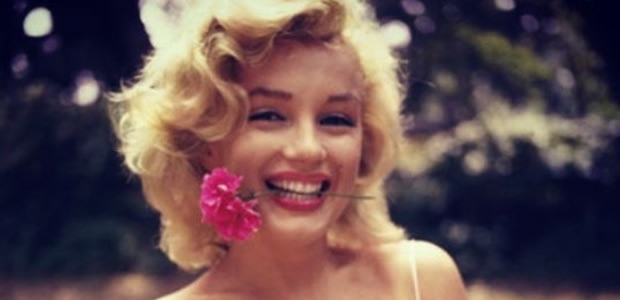 [Lauren Evanne]
"A smile is the best makeup a girl could wear" — Marilyn Monroe
Even though legendary bombshell Marilyn Monroe was blessed with way too many assets that drove men crazy and women green with envy, never once did she undermine the beauty of a smile. While you might shrugged off Helen's ability to launch a thousand ships, wouldn't it be nice to chalk up another thousand followers on Instagram with a single smiling selfie? In reel life and real life, there are no lacking examples of women who may not be conventional beauties, but are nevertheless considered attractive by virtue of their smiles. Yet, a great smile is not born but groomed. Read on as we uncover 5 superb ways to garner you a captivating smile!
Pearly whites
Getting your smile camera-ready requires a fair amount of prep work. While choice of fave colour is a personal preference, the universal consensus is white when it comes to our teeth. If your choppers have yellowed with age, try a whitening product or visit your dentist. Mending cracked, broken, or missing teeth will certainly make your smile more attractive. Do not neglect the care of your gums too as they play an important supporting role to up your smile appeal. Keep them in good shape with regular brushing and flossing and say no to cigarette smoking. Your teeth can look great, but if your gums aren't healthy, that detracts from your smile.
Lip Service
What makes a pout ultra desirable when it breaks into a smile? It's all about balancing lip shape and volume in all the right places. Kylie Jenner was living in the shadows of her more famous sibs till she took over social media by storm with her bee stung lips. Whether they are au naturale like Angelina Jolie's or suitably augmented like Kylie's, a pair of sensuous looking puckers will surely create a head turning smile. If you aren't genetically blessed, be ready to defy and give yourself a second chance with Revitalift Lips, a highly bespoke treatment exclusive to SW1 Clinic. Upon discussion with your trained physician taking into careful consideration your natural lip shape and size, their overall relation to your other facial features as well as your face shape, an ultra fine, small particle natural hyaluronic acid is injected by a series of microinjections to achieve the desirable outcome without compromising the harmony between your facial features. Best done at regular interval personalised to each individual's needs, not only does this treatment help to improve your lips aesthetics, Revitalift lips will deeply hydrate them to smoothen out lined, cracked and chapped lips to revitalise and truly improve your smile by a mile!
Read More: Beauty Tips from the 5 Most Iconic Victoria's Secret Models
Pink is the new red
While there's no denial that red remains the #1 go to colour for a night on the town, it's all about looking natural in bringing out the best of your smile, to be effortlessly chic in a nonchalant way. Naturally flushed lips are suitably enhanced or created with lipsticks that give you that perfect and more youthful appearance. Glam lips up with our favourite, limited edition MAC She Betta Werrrk Lipstick, a mid-toned pink shade which glides like a dream and has fantastic staying power. Share with us what's your favourite pink, peach lipsticks!
Balance with Botox
Do you know that besides banishing wrinkles to give you a more youthful look, Botox when administered into the appropriate facial muscles, can be used to beautify the smiles of some? With aging, hyperactivity of two perioral muscles, the Depressor Anguli Oris (DAO) at the corners of the mouth and the Mentalis muscle of the chin can lead to the unflattering "droppy mouth syndrome" or "old maid's scowl". Botox microinjections at times supplemented with a touch of judiciously placed Natural Fillers can easily tackle such downturned lips to restore affected smiles to their former glory. For people that smile aggressively, Botox can be cleverly used by experienced injectors to decrease the amount of gum shown.According to dentists and cosmetic surgeons, the 'ideal smile' sees the upper lip drape over the top of the teeth, with only two millimeters of gum showing. Anything over three to four millimeters of gum showing starts to look "gummy" and less pleasing. Botox works by paralyzing the hyperactive muscles in the upper lip, reducing its elevation and ultimately reducing the inhibiting "gummy smile" of those affected.
Read More: The 10 Beauty Hacks You Need To Know According To Insiders
Be genuine
The smile you wear will be your best looking ever if it comes from within. A genuine smile from the heart without a doubt will add that undeniable sparkle in your eyes, bound to captivate both your intended audience and bystanders.
"Let your smile change the world, don't let the world change your smile"