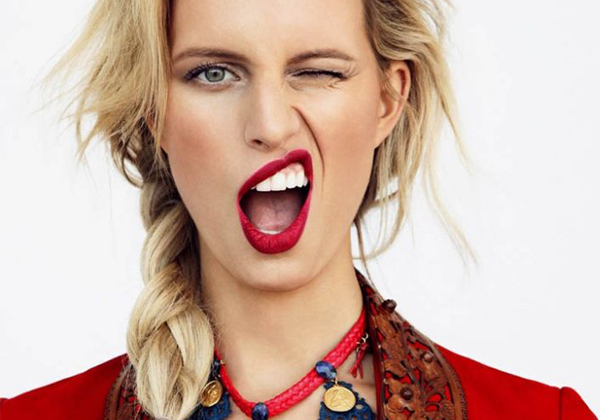 By Lisa Williams

Ladies, admit it, you like me are spending a fortune on skincare, most times in a bid to stall the ravages of time and preserve our youth and attractiveness. Are you doing it right though? If we're not careful, skin mistakes could be costly, setting us back and even making us uglier! We consult with skin experts from SW1 Clinic, one of the best aesthetic clinics in Singapore, on the common skincare boo-boos women make so we stop sabotaging our skin.
Read More: Vitamin C – a "C" of Advantages
1) Over-complicating Skincare Routine
Don't be surprised; you might just be a hoarder. Are you still obsessed with the 10-step Korean skincare regimen that has been popular the past couple of years? I applaud your diligence if you are but guess what? Such tedious routines may also be unnecessary. "Skincare routines should be kept simple and not take more than 20 to 30 minutes. Too many active products on skin may cause irritation instead," explains Dr Kenneth Lee, medical director of SW1 Clinic "Essentially, for healthy and radiant skin, we need just 4 products – an exfoliator; cleanser; sunscreen and; a product that targets skin woes like a moisturiser for dryness or serum for anti-aging." Time to sort out your arsenal of beauty products and clear out those bottles that have expired or that you don't find effective! They're not gonna magically turn useful overnight you know.
Read More: In the Light of Younger Skin – the Benefits of Led Light Therapies
2) Over-reliance on Makeup
A little makeup can wake you up and make you feel like a beauty queen ready to conquer the world. However, if you need need makeup or use it to cover up problem areas like pimples and acne, stop. Those concealers and foundations are suffocating your skin, potentially compounding the problem.
"Makeup can clog pores and when it's not thoroughly removed or applied on troubled skin, it encourages the growth of acne-causing bacteria and exacerbates skin inflammation," warns Dr Michelle Lim. "My advice is to go without makeup once in a while to let skin breathe or invest in a gentle yet effective makeup remover. No matter how clean your skin feels after a foaming cleanser, the truth is that new age makeup are made with resistant oils and silicones that can clog up the pores if they are left on the skin over time. If you are a fan of water-resistant or long lasting makeup, always use a facial cleansing oil that is formulated to dissolve oil-based makeup from the skin. This way, you are giving your skin the best chance to start afresh each day.
Read More: Ways to Treat Your Face to Pore-Fection
3) Make Excuses for Lifestyle Choices
Lifestyle factors directly affect the well-being of your health and skin. Over-the-counter skincare, oral medication and dermatologists cannot work their mojo if you choose to survive with less sleep, smoke, think the sun will spare you mercy, empty bags and bags of chips all while depriving yourself of water. According to Dr Lim, even with a combination of skin remedies including lasers and other light devices, it would be more difficult to treat skin issues and maintain any progress without the cooperation of the patient.
That's right! You are the secret to a clearer and youthful-looking complexion. You are the key! No more pinning all your hopes on skincare "solutions and saviours" as they cannot do a 180 degrees reversal on the damages suffered by skin when you are neglecting your health. In fact, our body accumulate toxins over time— from carbs to alcohol, even cigarette smoke. To keep our body's processes functioning on tip top form, Dr Lim recommends going for an urban cleanse intermittently. Her patients usually undergo a one day Purification cleanse every few months. Those with chronic skin woes that do not respond to treatment, from recalcitrant acne to rashes may also adding a probiotic to their daily regime to be effective in balancing out the good flora of the skin, strengthening the skin against skin woes.
Read More: The Substance from the Fountain of Youth That Banishes Redness
4) Not Incorporating Facials into a Routine
Sometimes skin hits a plateau and like you'd need a gym coach for a push, facials give your skin a boost for maximal health and radiance.
"Many facials today utilise advanced devices and products that can effectively stimulate cell renewal beneath the skin and deep within the pores to promote skin healing and rejuvenation," says Dr Lee who recommends a facial trip once every two to three months. "At SW1 Clinic, our wide range of facial treatments range from deep cleansing kinds such as Deep Deep Clean to rejuvenative such as Illumi-facial, there's always something for everyone" adds Dr Lee.
Deep Deep Clean is the ultimate cleanser treatment combining microdermabrasion with a fruit acid wash, pore purging ultrasound and a facial wrap of your liking. Skin's dehydrated? Light the spark within your complexion with light therapy and vitamins with Illumi-facial and watch it gain an undeniable glow.
Read More: Face (The) Facts Friday! 3 Facts for a Slimmer Face
5) Halting skincare just Above the Neck
You may not be able to see the difference now but come a decade or more, your care less attitude towards the neck and decolletage will show! I mean, have you seen how terrifying a neglected neck looks?
Start showering the same amount of TLC on your neck as with your face! Moisturisers, anti-aging creams and sunblocks belong in the South too. If unfortunately, this advice has come late for you and necklines or a double chin has called your neck its home, consider a neck threadlift. It's the latest technique in town using bio-absorbable PDO threads to instantly lift skin, revealing a younger-looking neck. This treatment is favoured for its ability to stimulate collagen for a long-lasting and dramatic effect without any downtime.
Read More: 4 Anti-Aging Treatments for the Neck