Sure, people are still obsessed with getting a V-shaped face and fuller lips but lately there's quite a buzz surrounding this body part that is often neglected. We're talking about the neck, which incidentally can age much faster than the face. Subtle changes such as dry or thinning neck skin, fine lines progress into serious neck lines, prominent platysmal bands and a double chin with time and neglect. It's really much worse than it sounds. You might be thinking, "it's not going to happen to me", only that it is. Nobody escapes the clutches of time. Sorry to disappoint.
Listen, the anti-ageing train's leaving the station again as we reveal the beauty secret to looking young, something you may have missed out earlier or forgot. We speak to medical experts who are in agreement that a youthful look needs to extend beyond the face, and that the neck is one area that exhibits tell tale signs of ageing. We unveil some of the latest tips and tricks to keep this delicate area youthful and alluring, without surgery.
Read More: All the No-Knife Ways to Get Face Lifted
Neck vs face skin

"The skin over our neck is thinner and has less fatty tissue and sebaceous glands compared to the skin of the face. This explains why the skin over our neck feels drier, and dry skin tends to age at a faster rate," explains Dr Kenneth Lee, medical director of SW1 Clinic. According to Dr Lee, as our neck muscles spread out as thin sheets right under the skin without any connection to surrounding bony structures for better support, our neck tend to lose its elasticity and show signs of aging early in life. This explains the deep neck lines we see as one ages.
Read More: This Light Treatment Magically Stops the Aging Clock Without Any Downtime
Skin Deep

The neck is one area where skincare can make a difference. Dr Lee says "The skin of the neck does not have as many sebaceous glands as the face so it is more prone to dryness." This explains why judicious use of a hydrating topical can make the difference of plus minus ten years difference by the time you hit your 50s. Of course, active ingredients on top of plain hydration is a bonus. When it comes to rejuvenating the skin, Dr Lee is a firm believer in using vitamin A on the skin.
Fix: We love Gold Retinol Neck oil for slaying at the ageing game when it comes to the neck and decolletage. Another way if you do not want to invest in something dedicated for the neck is to make sure that whatever serums and creams you apply to your face, extend southwards to cover the neck and décolletage. Sunscreen is especially important as the neck is prone to wrinkles, fine lines, textural changes and pigmentation.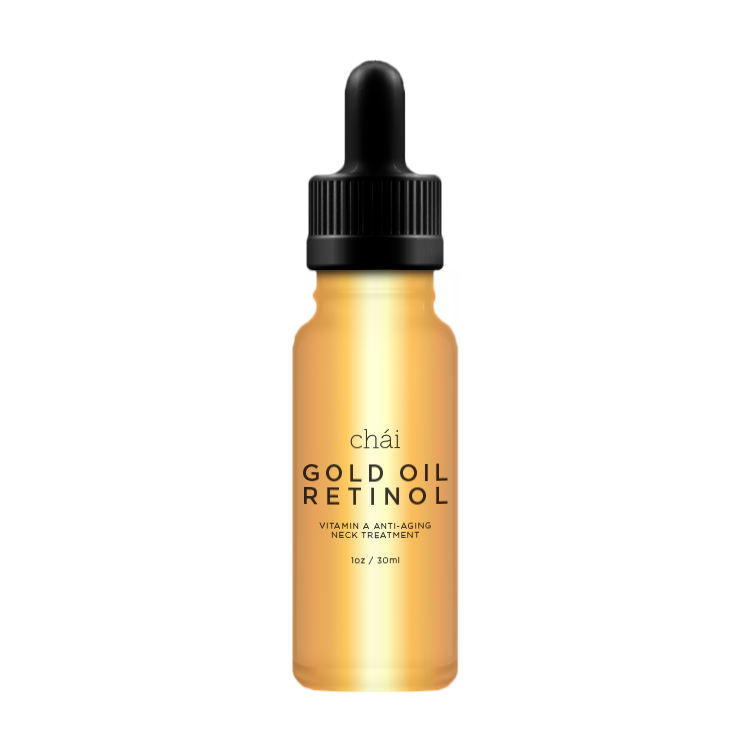 When it comes to skin texture such as crepey skin, the non-ablative Fraxel Dual resurfacing laser is the treatment of choice as it does double duty improving skin tone as well as build collagen stores for long term elasticity.
Read More: Pretty Poison – All the Ways Botox Can Help with Your Jawline
Muscle deep

The neck muscles line the neck as a thin sheath, and hypertrophy of these muscles will result in a plethora of unsightly bulges that manifests as platysmal bands. This results in varying degrees of 'turkey neck' depending on their severity. A turkey neck is the unflattering description given to lax skin that hangs under your chin and neck because of its resemblance to a turkey's wattle. With age, the loss of elasticity leads to thin, crepey skin and prominent neck bands.
Fix: The Nefertiti lift is a botox anti-wrinkle treatment designed for the neck to reduce the appearance of platysmal bands as well as relax the unattractive downward pull of the neck muscles on the lower face. It was found that when the neck muscles are treated, the lower face appears more lifted. So named after the Egyptian Queen Nefertiti who was renown for her great beauty and slender neck, this treatment restores the slender shape and tone of a more youthful neck.
Read More: Is Microneedling Radiofrequency the New Generation Lunchtime Facelift?
Fat & Sag

Another issue that commonly arises in the neck area is the appearance of a double chin or sagging skin at the jawline. This can be due to accumulation of far, coupled by loss of elasticity of the skin, compounding the problem with age.
Fix: According to Dr Lee, non-surgical skin tightening devices can do very well to tighten the skin in these areas, with Thermage and Utherapy taking the lead. However when it comes to more severe cases or instances of double chin, a thread lift such as the Infinity Neck Lift can deliver more results in one session as it is capable of suspending the loose tissues and repositioning them to a firmer base. New generation thread lifts such as the popular Infinity Neck Thread Lift differs from traditional threads because they are 100% bio-absorbable PDO threads that will completely disappear in 6 months' time; but not before they cleverly stimulate your body to produce its own collagen to form a strong supporting latticework to secure the lifting effects well beyond the longevity of the threads inserted.
Read More: 5 Ways to Keep Your Eyes Looking Bigger
Neck Sk-investment

We cannot deny that the neck and decolletage is one area where the passage of time marches on. Short of waiitng for problems such as sagging, wrinkles and lines to arise and then fixing them, there are also options for you to enhance the resilience of the skin in this area to prevent future dermal issues.
Fix: One way is by using Youth Savant, this innovative microinjections of a peptide called PDRN works by restoring the integrity of your skin's DNA, reversing damage and rejuvenating the area.
Read More: I Tried a Treatment Proven to Turn Back the Clock on Skin Aging – Profound Lift