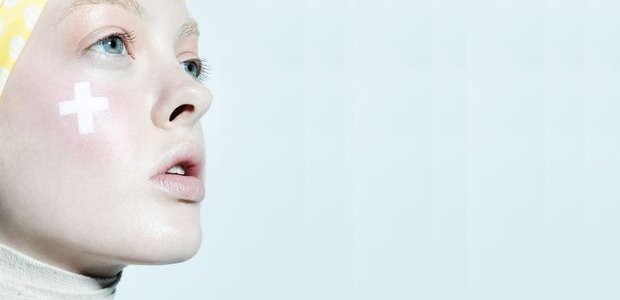 Some people are blessed with perfect appearance. Alright, so maybe no one really is, but some of us have specific parts of our faces that we feel detract from our best possible self. Sometimes, these imperfections can be readily and easily improved.
Why I did it
We all know that looking good helps us to feel confident, so sometimes, plastic surgery can be seen as a way to maximize your self confidence. In other words, for many, facial plastic surgery can be seen an investment in self-esteem, self-confidence, and overall happiness.
Looking good helps you at all times of life, and it's certainly no exception for people in their 20s. No doubt it's advantageous to be beautiful. Likely you're dating and trying to climb the ladder of success at work, so it's a great time to invest in what makes you feel your best. When you feel attractive, it comes through to others and you'll be able to reap the benefits.
Read More: Vitamin C – a "C" of Advantages
What scares me
BUT…A strange phenomenon is happening among young women. Some of them look older than a Real Housewife, but you'll struggle to find a single wrinkle. Their skin is as smooth as a Madame Tussauds figure, cheeks as plump as Baby George's. Their pout? Hello, Angelina. While the intention was likely sexy, the caricature-like proportions look neither young nor old. Just strange.
To blame: too much dermal filler, a substance injected into the skin to smooth lines and boost volume. While FDA-approved fillers have been available and used predominantly by women over 40 since 1981, they now have a fan club among those who need them least — women in their 20s. To steer clear of this pillow face, a new trend is developing amongst top plastic surgeons and dermatologists— the filler lift.
How it was done
Instead of using copious amounts of fillers to add volume, very structural fillers, in this case, Perlane was used in strategic anchor points of the face to lift the facial ligaments. In total, there are 5 points on each side of the face, and not more than 1 cc of filler is needed on each side.
The great thing about this filler lift is that it can be done for anyone without detrimental side effects of yore (think: puffy pillow faces on stilettos).
Read More: In the Light of Younger Skin – the Benefits of Led Light Therapies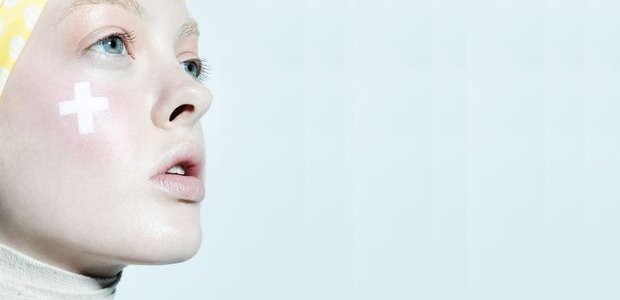 The mad-loving effects
"I never thought I needed a lift. But after I did my right side, I saw how much better I looked compared to my left!" exclaims Melody who underwent the 20 minute procedure. "It's one of those things that is subtle but just makes you look so much better you wished you had done it years ago" she continues. The filler lift result is immediate when treated on her right face at SW1 Clinic. Notice the lift in her right eyebrows, the more lifted contour of the cheeks and increased definition of the jawline.
Results can be augmented with repeat treatments and generally last 6-12 months with the right care. Not bad for a lunchtime procedure!
Read More: Ways to Treat Your Face to Pore-Fection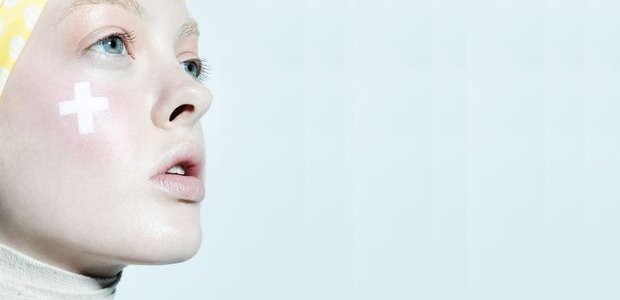 The changing face of fillers
In the right hands, fillers are generally safe and increasingly less of a commitment. Certain older collagen versions required allergy testing (as they were made with animal by-products), and liquid silicone (which has never been FDA-approved for cosmetic purposes) is permanent. But today, most fillers are made with hyaluronic acid, a natural compound that usually dissolves between 6 and 12 months.
Read more: Contemplating Facial Fillers? Here's Everything You Need to Know
"It's the gold standard," says Dr. Chua Han Boon. It has less potential for irritation, and mistakes can be "erased" with injections of a (pricey) enzyme. With its modern user-friendly rep, filler seems more like a throwaway beauty treatment than a risky medical procedure. And it doesn't hurt that many experts position filler like they do Botox: as preventative medicine. While Botox inhibits you from making the expressions that create wrinkles, some fillers are proven to help spur collagen production. No wonder filler has about as much stigma as getting your hair colored.
Read More: The Substance from the Fountain of Youth That Banishes Redness