With worldwide economy forecasted to be less than rosy in our days ahead, we're all forced to tighten up as recessionistas right now. When your credit card begins to groan with online beauty purchases, budgeting tips to stretch your dollar can save both your face and finances. But watching your wallet and skimping a bit here and there doesn't have to cramp your style. If you re-think your usual beauty regime and habits with these 5 suggested tips, you'll come to realise that looking great does not necessary have to be expensive, time consuming or a hassle.
Quality over quantity
For anyone putting together a professional working wardrobe, the general concensus from experts all round is to go for quality key pieces such as the LBD, a crisp white shirt and a pair of tailored dark denims. Likewise, always remember to choose quality over quantity when it comes to your skincare and beauty arsenal. Cheaper products and product lines can offer you more for your dollar, but when you consider how long the product lasts or how well it does its job, you're probably losing money and getting short-changed for it.
Go for good quality essentials, and opt for prescription grade ingredients that will go the distance. You will find that they are less costly than the brand name cosmetic counter offerings but give three times the benefits. If anti-aging is your desire, the one night cream you need is retinoid rich Age Defy. If clear skin is your aim, then make sure to have adapalene-containing Flawless.
Multi-taskers

Besides being a godsend lifeline for busy individuals such as working moms, multi-tasking beauty products are great time and money savers for those on a shoestring budget . With the added bonus of reducing clutter and freeing up much needed space on your vanity top, there are always at least a few awesome 2 in 1 products worth checking out. Playing triple roles of skin booster, peepers enhancer and lip hydrator, Emerald oil comes  with a rollerball tip for convenient storage and easy application. Formulated with 100% certified organic grapeseed oil, Emerald oil can be applied to the face, eyes and lips, designed to soften and smoothen fine lines and wrinkles, while boosting the suppleness of your lips and resilience of your skin to restore its youthful glow.
One of my best makeup score from sephora.com got to be Clinique Fresh Bloom in Almond Blossom. Gorgeously presented with a flower imprint, the lighter part of this wonderfully textured cake accents the eyes perfectly while a swirly mix of both shades gives a natural sun-kissed boost to my fading summer glow.
Splurging versus saving
Beauty comes with a price tag and there are some treatments that are very costly and can add up quickly. It's all about stratification to decide what you got to have, and what you can do without. For instance, I've got no qualms about sacrificing a fancy colour job, but I'll never compromise on a good haircut. When it comes to regular facials for maintenance, there are no shortage of frills free options to stretch your beauty budget to a mile. Whether you're hard pressed for cash or sniffing out a good deal, the Deep Deep Clean is arguably one of THE best budget beauty finds in the span of my blogging career. Utilizing ultrasonic wave motion to send out vibratory movements to loosen stubborn whiteheads and blackheads that are clogging up pores, this exceedingly gentle procedure works perfectly for deep pore purging without the much dreaded pain and risk of scarring associated with manual extraction. Vitamin C serum is then infused and "pushed" into the deeper layer of the skin for its anti-inflammatory, skin brightening and anti-ageing effects, rounding up with an oxygen treatment mask to give you bang for your buck. With numerous accolades from the industry under her belt, having this fuss free beauty treat at SW1 Spa is very much like a pocket-friendly luncheon deal at one of the top tables worthy of her place on the Michelin Guide.
Avoid trending crazes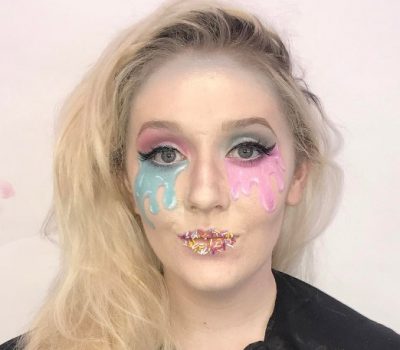 When a new product is launched or a certain famous face (read any of the Kardashian-Jenner sisters) is endorsing it, things can run out of hand as it goes viral as a must-have trend. From Facebook to Youtube and flooding every single image posted on IG, it's hard not to fall prey to what's trending. Play it smart and be skeptical especially with products that promise extraordinary results. If it's too good to be true, then it probably is. If you're still tempted, wait a while for the craze to fizzle out before giving it a go. Always read reviews and ask for feedback from those with prior experience and this can certainly sieve out the bad and save you a bit of money on your beauty budget.
Avoid bad habit
To get the most out of your budget-friendly skin care routine, avoid partaking in bad habits like smoking, excessive drinking and prolonged sun exposure. Smoking literally sucks the life out of your skin and alcoholic binges can lead to dilated blood vessels with increased broken capillaries marring a good complexion. Both of these habits are expensive anyway so by culling your habit to light up and cutting back on that extra pint of two, your skin and coffers will certainly be heading towards the favourable direction and thanking you….