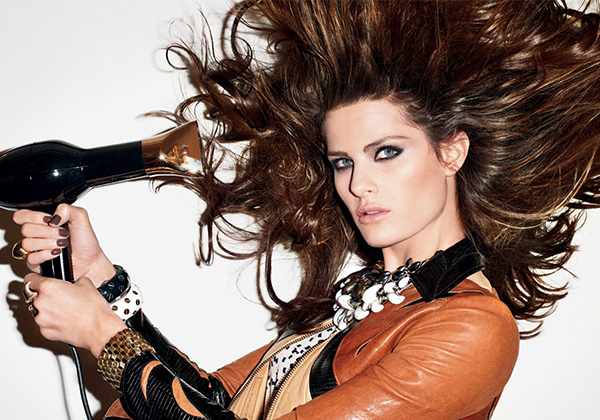 Bad hair days don't seem so bad when it's hair thinning and balding you're experiencing. Thus, while it's important to not let problems fester for some things once gone, stay gone, it's also critical to recognise some solutions may not be solutions at all. Some spare nothing in hopes of getting luscious hair like washing hair with Coke but surely, there are lots more concrete and proven ways to achieve an enviable crown and it all starts with developing good hair care habits…
Read More: Doctors Reveals the Worst Beauty Mistakes Women Make
1. Be Gentle with Wet Hair
Are you guilty of man-handling your locks? Accord the same TLC you shower on your skin, on your hair! There should be no scrubbing of scalp while shampoo-ing and it's best not to imitate those hair flipping commercials with damp hair as water weighs down hair, adding traction to strands. Instead, pat hair dry with a soft towel to reduce frizzing, split ends and even breakages. Do this right and you'll have smooth hair without spending extra time and effort in untangling hair from knots.
2. Choosing the Right Haircare Products
Don't put scalp in distress either by stripping it of natural oil from washing hair too frequently (3-4 times a week is optimal) or using products containing harsh ingredients and additives like silicone that makes hair greasy easily. Opt for products like Hair recovery serum  developed by dermatologists to effective for fighting hair loss without irritating the scalp skin. The great thing about this hair strengthening serum is that it works for both males and females, helping yo reduce hair loss and restore the fullness of the scalp. "It is important to recognise hair thinning even at an early stage when topical interventions work well," says Dr Low Chai Ling, Founder of SW1 Clinic.
Read More: The Anti-Ageing Eye Treatments That Doctors (Really) Recommend
3. Eat your Way to Stronger and Healthier Hair
We are what we eat; fabulous hair like a good complexion starts from within. Dr Low explains, "Hair is made of Keratin, a form of protein. Hence, adequate intake of protein and iron is important for the body to replace the hairs that are shed." She advises to include iron and protein-rich foods – leafy vegetables, salmon, chicken, quinoa and nuts – in diet.
Give your hair follicles a healthy boost with supplements that contain Biotin which helps to maintain healthy hair and promote hair growth. Try Viviscal Professional (available at SW1 Clinic), a natural hair growth supplement that feeds hair roots essential vitamins and minerals to supercharge growth and rejuvenation. It is formulated with proprietary AminoMar C™ marine complex which has been clinically proven to power hair growth.
Read More: 4 Treatments That Work to Make Your Neck Look 10 Years Younger
4. Regular dates with your hairstylist
There's a quote: Great hair doesn't happen by change, it happens by appointment. When it comes to maintaining a healthy mane, it's wise to set aside time and cash to visit your hairstylist regularly.
Short hair requires frequent cuts while 12 weeks should be the maximum wait before a trim for those with longer hair so hair can be easily managed without split ends and breakage. As split ends can travel up hair shafts, delaying a cut could mean losing more precious length in exchange for smoother, softer and healthier hair so if you haven't visited your hair salon for months, give them a ring now!
Read More: Top 5 Beauty Cheats
5. Seek Help Before its Too Late
If you've been neglecting the well-being of your mane only to realise one day your hair line's receding or that there're some sparse spots, it's a big red sign to seek professional help, the earlier the better. SW1 Clinic offers Keramax Scalp Programme which includes Revitascalp, where a targeted blast delivers hair nutrients to follicles and Revage 670, an FDA approved laser light therapy to effectively treat hair loss. Fitted with 30 laser diodes and a Rotational PhotoTherapy (RPT) system that rotates 180 degrees, Revage 670 maximises laser reach to all parts of the scalp.
"It has a 85% success rate in halting hair loss with an almost 40% of increased fullness hair thinning. It is also useful to help prevent further hair loss," adds Dr Low.
Jamie's Hair-Transforming Account: "I've tried many common home remedies for hair loss like diligently massaging hair with coconut oil and taking Chinese herbs but they don't help much. It was the Keramax Scalp Program that saved my hair and in 6 weeks, 12 sessions total, I see a reduction in hair fall and improvement in hair density!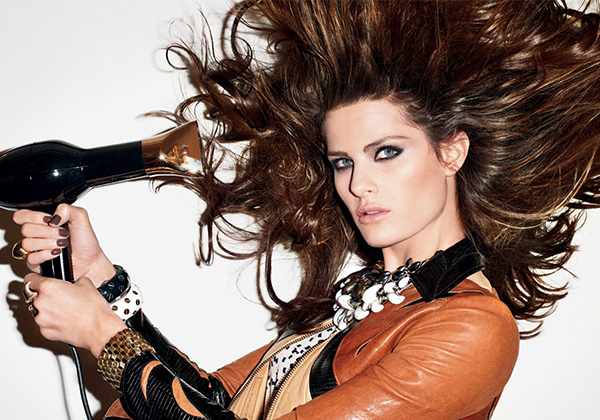 It's a simple 1 hour procedure starting with a machine application of a serum onto my scalp before having the serum massaged into my scalp and a relaxing nechile k massage to stimulate blood circulation. Lastly, a half hour will be spent under the Revage 670 machine. The entire process is very comfortable. I think my hair usually looks so much healthier and shinier after every session. I'd definitely recommend this to my friends who're experiencing hair loss or just want healthier hair with more volume!"
Read More: The Secret Habits of Highly Attractive People
6. Embrace Science
While hair transplant was the last ditch effort of many men suffering from severe hair loss, recent times have seen scientific advancements that may negate the need for transplantation, a long procedure that may leave visible scars. Kera-clone is the latest treatment where healthy dermal papilla follicle cells (basically young hair cells) taken from areas of good hair growth are specially prepared and re-injected into areas of thinning hair. These cells help to improve the blood circulation of the scalp of the treated areas and stimulate new hair growth. Patients who have undergone this procedure say they see visible hair growth in one session.