By Lisa Williams

We know that not everyone ages in the same way or at the same rate, but as celebrities are presumably blessed with better genes to give them a headstart, it can be pretty shocking to see how different celebs who share the same chronological age can appear two, three, or at times even ten years apart from one another. Who's getting it right without looking fake, 'plastic' or overly done and who ought to get a little help to not look her age (but better)? To help unravel the mystery of 'graceful aging' in LaLaLand so that we too can adopt a beauty trick or two to hashtag every other selfie #ageisjustanumber, We asked top aesthetic experts for their opinions on some pairs of leading ladies born in the same year, and yet couldn't have looked more different from one another.
Starting early in your 30s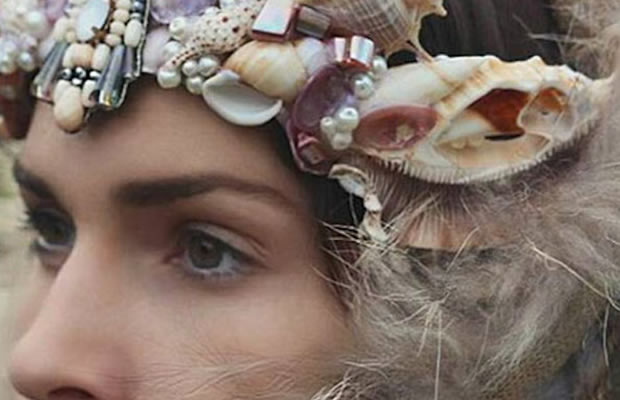 Leighton Meester & Lindsay Lohan, 1986, 31 years
Born in 1986 and turning 30 last year, mother of one Leighton Meester looks hardly a day older than Blair Waldorf, the Upper East Side "Gossip Girl"who first heated up our small screen ten years ago in 2007. Conversely, Lindsay Lohan the cute as a button reigning teen queen in the noughties who went from promising ingénue to 'girl gone wild' is clearly paying the dues of her hard partying days, looking way beyond her actual age of 30.
Dr Low Chai Ling, founder of SW1 Clinic :"The way Lindsay has aged over a short span of time just goes to show that good genes can only get you that far in life. Wrong lifestyle choices such as smoking, alcohol consumption, substance abuse and poor sleep patterns can rapidly deteriorate one's skin health and lead to signs of aging appearing prematurely in life. Compared to Leighton, Lindsay's dull and blotchy complexion is unflattering looking and added years to her looks. There's obvious underlying pigmentation showing through her makeup, a plethora of fine lines and fairly prominent forehead wrinkles and laugh lines that aged her tremendously."
As with all things in life, you reap what you sow. Good skin habits cultivated early in life will go a long way towards how one aged eventually. As Lindsay is a natural redhead, she's already more susceptible to certain skin woes such as pigmentation and rosacea. The importance of adequate sun protection religiously practiced to ward off harmful UV rays cannot be over-emphasized or undermined. She should consider having regular Professional Chemical Peels done to address signs of early pigmentation, uneven skin tone, fine lines and wrinkles. By using a blend of naturally occurring fruit acids, chemical peels are designed to improve and smoothen the texture of facial skin by removing dead skin cells from the skin's surface to allow younger and healthier skin cells to come through. With the new generation of self-neutralizing peels, one do not have to worry about extreme flush/redness post treatment and if there's any actual skin peeling, it's going to be nothing more aggressive than just mild flaking. Finally, if you are having an erratic diet or lifestyle that is making your skin duller than it should be, saturate your skin with vitamins using Vitamin Therapy, a 60 minute skin treatment that strengthens and rejuvenates stressed skins.
Read More: Doctors Reveals the Worst Beauty Mistakes Women Make
Fabulous at 40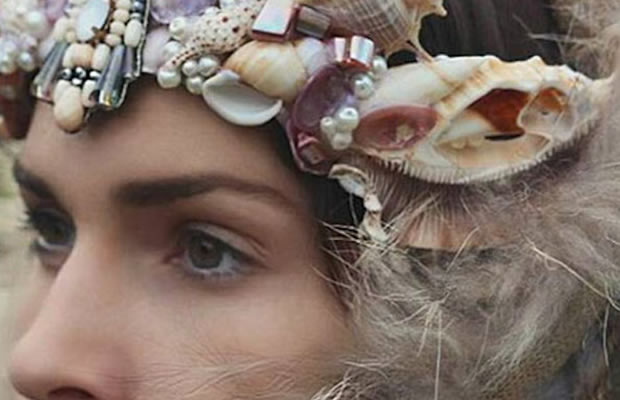 Reese Witherspoon & Emma Bunton, 1976, 41 years
Hitting the big 4-0 last year, academy award actress Reese Witherspoon's youthful looks could certainly have allow her to reprise the role of Elle Woods in "Legally Blonde" with conviction, the part Valley Girl, part Malibu Barbie character which found her way into our hearts and catapulted the all-American sweetheart to stardom more than 15 years ago in 2001. With saggy jowls replacing adorable chubby cheeks of yesterday, English rose Emma Bunton is sadly looking'more bland than spice' these days.
Dr Chua Han Boon: "Honestly, Emma might be looking completely age-appropriate for someone in her early 40s. However, with the raised benchmarks of Beauty in today's society and hence increasingly high expectations on how women should look, it is without a doubt that she's a tad far from being called a good-looking 40.When one ages, we can loosely categorise them into two big groups as 'sinkers' or 'saggers', though strictly speaking everyone will be a combination of both, just predominantly one over the other. With a face that's fairly full to begin with and a  fair amount of weight gained over the years, Emma aged like a predominant sagger with undesirable heavy nasolabial skin folds and jowls constituting  the outstanding features that piled on years to her age."
Someone who ages like Emma can opt for Ultherapy, a safe and effective,non-invasive, game-changing treatment that utilises trial and tested ultrasound energy commonly used in medical imaging to lift and tighten lax skin tissues, restoring the contours of a sagging mien to more youthful and aesthetically pleasing proportions. In addition, it is possible to apply Ulthera over the lateral parts of the forehead to give droopy brows and heavy eyelids a subtle lift with an appreciable difference, and more complete skin rejuvenation can be achieved by including the neck and décolletage which are further areas that have been endorsed and bear the stamp of approval for skin tightening by FDA.What more, Ultherapy is a remarkable anti-aging modality that's fully customizable to suit each individual's needs. It can be used for partial face treatments on only targeted problem area(s) such as the double chin and heavy cheeks, or it can be safely combined with Thermage for maximal lifting efficacy, the ultimate youth reviving experience to turn back the aging clock with synergistic effects that translate to overall improvement greater than the sum of its parts.
Read More: The Anti-Ageing Eye Treatments That Doctors (Really) Recommend
50 going on to 30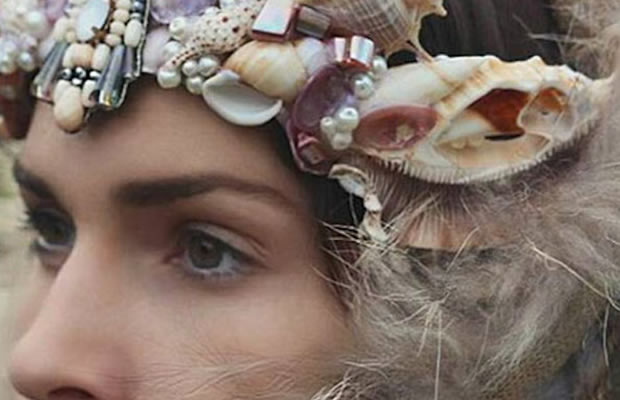 Jennifer Lopez & Helena Christensen, 1969, 48 years
2 years short of 50, the impossibly glamorous Jennifer Lopez certainly doesn't look like someone who has been round the blocks few times. While Danish beauty Helena Christensen, one of the original supermodels who ruled the catwalk in the early 90's is by no means a shrinking violet in her heydays, she could no doubt benefit from a helping hand to play catch-up with her ageless peer.
Dr. Kenneth Lee: "For someone with sharp and angular features like Helena's and had remained slim for most part of her life, volume loss and thinned-out skin are likely to be her main concerns with aging. In the correct hands, dermal fillers are excellent skin rejuvenating tools that replenish volume deficit and correct other signs of aging such as droopy brows and downturned lips.  It is not a "one size fits all" procedure and a  wide variety of different types of fillers can be engaged to cater to different skin woes for the best looking outcome."
Volume High Definition Lift works great to restore sunken temples and sculpt a weak jawline tormented by age with long lasting effects. By introducing small amount of naturally occurring hyaluronic acid fillers via microinjections into targeted area(s) such as the undereyes and lips, Revitalift gives instant gratification which can only improve with time as results are gradually build up to perfection following a series of treatments done consistently over time. And anti-aging cannot get more "au naturale" than Dream Sculpture, an efficacious option whereby Sculptra, a natural collagen stimulator, is introduced directly into the skin to act as a natural fertilizer, rebuilding and boosting your body's own collagen stores with effects of firming, lifting and overall skin quality improvement outlasting the longevity of the original biodegradable filler used.
Read More: 4 Treatments That Work to Make Your Neck Look 10 Years Younger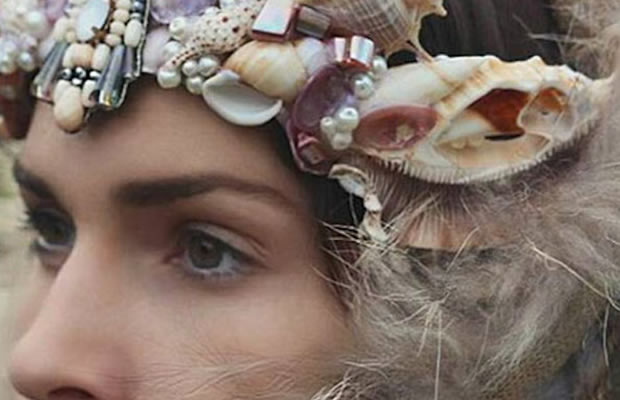 Nicole Kidman & Laura Dern, 1967, 50 years
While Nicole Kidman was often chided as the poster child of "Botox gone wrong" a couple of years back with an unnaturally taut face that displayed a paucity of expressions and movement, she had since redeemed herself and been slaying the red carpet season after season, looking way closer to 30 than her actual age of 50. Acting thespian Laura Dern who's known to take on many different and challenging roles might have a career as illustrious as Nicole's, but looks-wise the discrepancy is pretty obvious,  with Laura showing typical signs of aging that a 50 year old lady is likely to face.
Dr Michelle Lim:  "While going under the knife with a surgical facelift used to be the only effective way to deal with pesky signs of aging such as wrinkles and skin laxity says 20 years ago, there are now several non-surgical options that can give pretty satisfactory results. Threadlifting is one standout procedure that's seeing a resurgence of interest in recent years; especially with the development of 100% biodegradable third generation threads that do not run into common complications that often haunted early facial threads users."
The Silhouette Instalift which uses longer PLA threads that are anchored close to the hairline is great when maximal lifting prowess is desirable for overall improvement. When one is more concerned about target area(s) such as the double chin or a saggy neck, the Infinity Instalift which engages the help of a variety of shorter PDO threads that are easier to manoeuvre can be customised to address your beauty woes to a T. The beauty of these newer threads lie in the fact that it's not just a mechanical lifting action they provide. As these 100% biodegradable collagen threads naturally dissolve with time, they would've stimulated your body to produce its own scaffolding of collagen within the skin, translating to results that extend months beyond the longevity of the threads that were originally inserted!
Read More: The Secret Habits of Highly Attractive People