As a child, I was extremely proud of the fact that I was born on the exact day that our Nation achieved independence. Fast forward to today, I couldn't say I feel quite as ecstatic about reaching the mid century mark myself. Unlike her gleaming skyline which kept improving as the years go by, my own face was a living testament that time is never forgiving to a woman's beauty. After trawling through several search engines and beauty blogs, I decided to leave my aesthetics needs in the good hands of Dr. Low Chai Ling from SW1 Clinic. As the saying goes, "Never to trust a skinny chef". Dr. Low is impeccably groomed and definitely walks the talk, looking amazingly youthful in an age appropriate way, not like mutton dressed as lamb.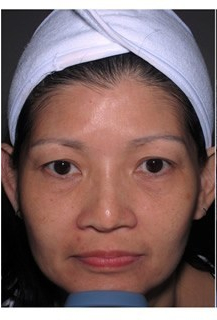 The assessment
I saw Dr. Low at her 8000 flagship clinic at Paragon, which houses two operating theatres as well as a suite of over 25 treatment rooms. Consultation took place in a tastefully decorated room, which looked more hotel lobby than consultation room. It started off well as the consultation was both detailed and unhurried. Setting down a large mirror in front of me, I was asked to describe what I like and didn't like about what's staring back at me. At first, I was sure some kind of Threadlift would do the trick as this is all the rage in Hollywood now. However, Dr. Low felt that this wasn't necessary the treatment of choice to address my needs. She went on to explain that when women aged, they can be broadly classified into "saggers" or "sinkers", although in most cases, a combination of both is more likely, with a predominance of one over the other. My skin texture is good except for a smattering of sunspots (Thank God for La Mer!) but as a "sinker", I'm losing quite a fair bit of volume and this leads to a gaunt and tired looking appearance. Dermal fillers are probably my best bet for a fast and gratifying outcome.Dr. Low reassured me that I need not worry about looking like an over-inflated balloon as a combination of different natural fillers and techniques are used to achieve natural looking results. Unlike smaller independent clinics, being a premiere chain with a higher patient volume and turnover rate, SW1 Clinic is able to stock up a comprehensive range of FDA/HSA approved fillers that can be individually selected to suit each client's specific needs much like having a bespoke dress tailored!
Read More: Restylane Natural Fillers Can Reverse Time "Naturally"
Having established a good rapport with my attending doctor, we worked out a treatment plan and she proceeded with it. All in all, it took less than an hour to complete and the only regret I had was not to have this done any earlier! A long, blunt needle called a cannula was used to inject the fillers where they were needed, and the assisting nurses were always around to minimise pain with ice packs, a vibratory device and even held my hands reassuringly when they felt me tensing up at certain moments during the procedure. The soft piped in music and pleasant aromatherapy in the clinic helped to put me at ease too!
Dr. Low told me that for my cheeks and temples, she used Volume High Definition Lift to lift, sculpt and correct the volume deficit. Then a special in house technique known as Revitalift was employed to correct my undereye hollowing and hide the eyebags which I simply abhorred. There was minimal redness but no obvious swelling or bruising and it was ok for me to re-apply my makeup immediately post treatment. If I was aware of this beforehand, I could've easily squeezed in a lunchtime appointment for my beauty fix without taking a full day leave!
Read More: How to (not) Age like a Supermodel!
When I was reviewed 2 weeks later with comparison pictures put side by side, the results were indeed remarkable for such a quick and painless procedure. The good thing about facial rejuvenation with fillers is that it can be done in stages over a period of time and rightfully, this should be the approach. Instead of focusing on correcting individual flaw(s) all in one setting, one should plan for total beautification to achieve overall balanced and proportional improvement.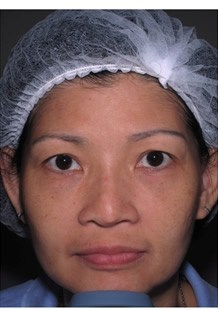 Treatment done: Volume High Definition Lift and  Revitalift.
If you have a first-hand experience of a beauty treatment that you have undergone and would like to share it with us here, please send your article with photographs to info@readysetbeauty.com. Published articles will receive a free skincare hamper worth SGD$100.