An unfortunate 85% of women suffer the dreaded cellulite – even models like of Kate Moss, Courtney Cox and Ashley Graham are not exempt. With bikini and holiday season seemingly always on the horizon many of us will be trawling the shops and salons for lotions, potions and miracle treatments to combat the unsightly dimpled skin.
Read More: This Is Way Better Than the Vampire Facial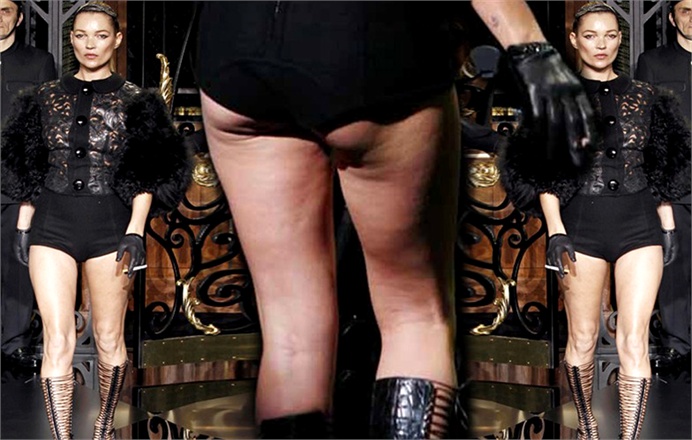 What was once the bane of many women's existence has now been given a reprieve as newer and innovative treatments hit the market. Now perhaps, cellulite can finally be conquered. Here's what gives us hope for a 'smoother' tomorrow.
Read More: 5 Chin Contouring Secrets That Will Change Your Look
MICROWAVE

Yes, you heard right. The technology that enabled us to quickly heat up food has taken a new (and better) turn, in our opinion. Using the same but slightly different microwaves that we all know which has been patented as "Coolwaves", Onda Body Magic delivers a slew of body perfeting benefits that range from tighter skin to visible cellulite reduction. What we love about the treatments is the fact that they are quick— less than 30 minutes per area and relatively painless. And results are not far behind either. Our tester saw visible firming of her tummy as well as smoothen in g of her dimply thighs from the third session on.
Read More: Doctor's Guide to Flawless Skin
RADIOFREQUENCY

We've all heard so much about radiofrequency. In  fact, there have been a flood of RF or radiofrequency devices that has hit the market in the past decade. The problem is that not all deliver the same results as the FDA approved Thermage. You may have heard of Thermage as the lunch time facelift therapy of A-listers. But now there is also a new indication for Therage with their new (and bigger) body handpiece, which is specially targeted to smoothen cellulitic skin and firm saggy body skin. The great thing about this treatment is that it is almost an one-off treatment for most of us. Unless of course you are hoping to channel your inner Elle McPherson, and demand nothing but perfection, you may opt for a repeat session. While the treatment is slightly lengthier than Onda, averaging at 60-90 minutes depending on the area covered, the results are so long-lasting that some patients don't bother scheduling a repeat.
Read More: Gentle Beauty Treats That Help Turn Back the Aging Clock
CRYOLIPOLYSIS

Technically this isn't a cellulite removal treatment, hut we've seen such good results from this, it would be a mortal sin not to mention it. One of the reasons why dimpling looks more obvious is due to the fat cells that is bursting from within. When fat cells are reduced, the skin looks calmer and smoother. And guess what, you end up with slimmer gams too! Crylipolysis has been proven to lyse fat cells, but we've fallen in love with Coolshape, which uses a dual handpiece so that two areas can be treated at the same time. That's twice the amount of fat removal in one lunch break, what's there not to like?
Read More: Red Flags to Watch out for Before Starting an Aesthetic Treatment