As we age, our skin changes. What worked in our 20s won't do us any favors in our 30s — or 40s. If the goal is to maintain a youthful, dewy glow well into our golden years, and look just as radiant every decade in between, we need to tailor our skin care regimen to the number of candles on our birthday cake.
Facials are not just for women who love to be pampered. If done regularly while you're still in your early 20s, facial treatments can prevent premature wrinkles, fine lines, dun damage and ageing. Here, we pick five facial treatments that will help achieve the ultimate beauty goal of pure radiance every girl deserves.
We got the lowdown from the country's top skin care experts on the products we should be using in our 20s, 30s, 40s, and beyond. Here, how to put your best face forward at every age.
Read More: 4 Ways Fat Can Change Your Face
Carefree 20s


At this age, your goal is to preserve and protect. In your 20s, many of the skin issues you see come from carefree living (and neglect): partying on weekends, drinking too much, pulling all-nighters and basking in the sun without sunscreen. There might be lingering acne from the teen years as well. Hard living comes at a cost, though: fine lines can start to creep up in the second half of your 20s. To stave them off and counteract your skin sins, it's important to start a consistent skin care routine that involves SPF and invest in deep cleansing facials that allow your skins to start on a clean slate time and time again, despite the rigorous lifestyle, makeup and grime it is being subjected to. It is crucial to cleanse your skin to remove all the impurities, but don't overdo it as skin that is dry and irritable will dry out further from excessive cleansing. Toxins from the air pollution are easily trapped on the surface of the skin, leading to clogged pores. This often leads to formation of pesky whiteheads and blackheads as well as acne pustules.
Try: Deep Deep Clean Facial offered by SW1 Spa is a real treat for tired, problem complexions. This ultimate deep cleansing treatment is excellent for congested, lacklustre complexions as it deeply cleanse the skin, leaving it smooth and clear. The facial begins with ultrasonic deep cleansing, then aquadermabrasion, followed by a fruit acid wash which helps to melt away the dead skin cells while stimulating healthy lymphatic flow. When the skin is properly exfoliated and rejuvenated, your pores are more willing to let go of the impurities with Ultrasonic Deep Cleansing. The ultrasonic technology uses vibrational sound waves to further clear clogged pores leaving your skin clear and radiant.
Deep Deep Clean Facial at SW1 Clinic (60 minutes, SGD$306.02)
Read More: Red Flags to Watch out for Before Starting an Aesthetic Treatment
Colourful 30s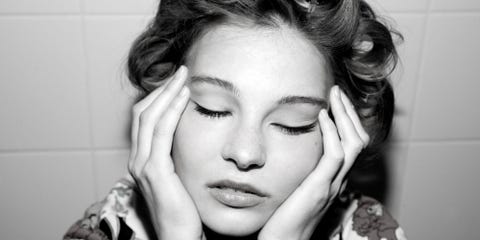 Discoloration caused by sun damage or melasma (aka the mask of pregnancy that can also be caused by birth control), and fine lines are likely two of your biggest skin challenges. At this point, you need to start exfoliating regularly because skin only exfoliates naturally every 35 days as opposed to every 14 in your 20s. On top of that, you need to start replenishing your skin's vitamin stores with vital antioxidants such as glutathione and vitamin C which will help keep it fair, clear and bright.
Try: Monroe Hydrafacial is a complexion whitening facial that takes the patented hydrafacial process one step further, by incorporating skin infusions of glutathione and pure vitamin C to ensure your complexion is porcelain clear.
Expressive 40s

In your 40s, expression lines between your brows and around your eyes and mouth don't disappear like they did in your 30s. "Your estrogen level is tapering so your skin will become dryer," says Lorencin. The neck and décolleté area might start to look crepey as well. Overall you'll need to add moisture and collagen-building ingredients like peptides.
Your face is one of the most expressive parts of your body – from talking, chewing, laughing to grinding teeth, smiling and frowning. For this reason, facial muscles tend to hold a great amount of tension and stress. Not to mention the internal stress of balancing work, family and personal commitments that add up. And to be honest, urban ladies nowadays are busier than ever. It can be difficult taking time out, but booking a beauty treatment could help reduce your stress level.
Try: Cecilia Westberry Tendon Relaxing Facial, which uses manual massage technique to relax facial muscles and soften any tensed tissue fibres and tendons, improving micro-circulation and lymphatic drainage. This stress relieving facial treatment also helps in overall body functions and improve existing conditions such as headaches and stiffness. But if you're looking for a purely relaxing facial, you may want to opt out the extraction!
Cecilia Westberry Beauty Spa (90 minutes, SGD$189)
Read More: Gentle Beauty Treats That Help Turn Back the Aging Clock
Depleted 50s

"Moisture, moisture, moisture," says Dr Low Chai Ling, founder of SW1 Clinic "is the most important element when your skin hits the big 5-0." This should be your main concern in your 50s. Loss of tone, hollow eyes and sagging are your biggest issues, and creams and serums can only do so much. If you're looking for more dramatic results, in addition to using powerful products that contain peptides, retinoids, or alpha hydroxy or amino acids, consider talking to your derm about laser treatments and other non-invasive or invasive skin rejuvenation options.
Try: Vitamin Therapy delivers dramatic results through quenching your skin's needs with vital vitamins and antioxidants, all the building blocks that is needed for healthy, supple and youthful looking skin. Like the elixir of youth, this is all it's said to and more in 60 minutes.