"I want people to say, 'Oh my god, your skin looks amazing!' not, 'Your foundation is so great,'" she explains. And while finding great makeup is half the battle, there is no substitute for having flawless skin. We uncover some of the top tricks makeup artists, models and celebs are using to help them attain the ever-elusive gorgeous nude skin look.
Read More: How Not to Look Your Age (But Better)
#1 Create a Glowing Canvas


Clean and moisturized skin is a no-brainer, but to really supercharge your glow, begin with a deep cleansing facial that really purges out the dead cells and clogged pores so that your skin stays trouble-free for the rest of the month. Our favourite time to indulge in a deep cleansing facial is about 10-14 days from the start of the menstrual cycle, right at the start of the progesterone phase where oil and sebum begins to build up. "I advise my clients that they need to clean their skin to prevent breakouts, not scramble to treat them after the damage is done" says Ethel, a facialist at SW1 Spa.
Nowadays, facials go high tech as they combine deep cleansing techniques such as sonic cleansing and aquadermabrasion with innovative tools such as oxygen therapy, vitamin C sonophoresis and LED Red. Using these cost-effective tools can make all the difference whether your skin stays naughty or nice for the rest of the month.
Read More: The Best Ways to Get a Handle on Love Handles
#2 Correct Problems Decisively

There are certain problems that are best solved quickly—- infidelity, money woes, pigmentation and scars. Rather than dragging your feet in tackling these issues, every passing day will only compound the problem. The most pressing skin woe troubling women is pigmentation usually in the form of sun spots, age spots and melasma. These patches will only darken with time, so an effective treatment is needed to nip it in the bud. Creams are only mildly effective to eradicate pigmentation, according to most facialists that we spoke to, though they do not rule them out for maintenance. They all agree that lasers are probably the best way to go if you want a pigment-free visage in the shortest time. We love Porcelain skin program for its no downtime Pico pigment lasers which are gentle enough for Asian skins but powerful enough to see results even for stubborn spots.
Read More: Give Your Neck a New Lease of Life
The second most common skin issue that women face is scars — from zits, chicken pox and other dastardly facial woes. With time, these scars accumulate to mar the complexion. Topicals are almost always ineffective as the damage is to the texture of the skin and cannot be treated by a cream. While a 100% improvement may not always be achievable (depending on the type of problem you have), most experts we interviewed agree that a fractional resurfacing laser is the best way to go. Fraxel Dual and SmartX lasers are the gold standard skin resurfacing lasers that deliver spectacular results with minimal downtime compared to traditional resurfacing lasers.
Read More: 5 Skincare Hacks to Solve Dry Skin Prone to Acne
#3 Feed The Glow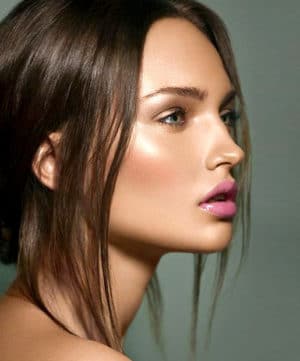 Don't rely on 'war paint' to give skin the glow. You can help your skin to look radiant naturally by feeding it with the right vitamins. Glow from within with skin superfoods such as vitamins A, C, antioxidants such as glutathione and Coezyme Q10. If you have been neglecting your skin health all year round, accelerate the effects by treating your skin with a glow-intensive therapy such as Vitamin therapy. This in-clinic spa treat infuses skin with all the right vitamins so that your skin has the best foundation for healing, regenerating and renewing itself all year round.
Read More: 5 Best Ways to Banish Skin Redness Forever