While we struggle to keep up with the latest and greatest beauty treatments, procedures and products that are constantly being released and promised to give us that Hollywood glow, some of your favourite celebrities are resorting to cult beauty treatments to ensure they look a cut above the rest.
Read More: These are the reasons why your skin is not glowing
Navigating through the sea of beauty options is no easy task, but below is a curated list of some of the most coveted beauty 'essentials' your favourite celebrity doesn't want you to know.
Read More: 4 Facials in a jar you should totally try
Sunscreen as a highlighter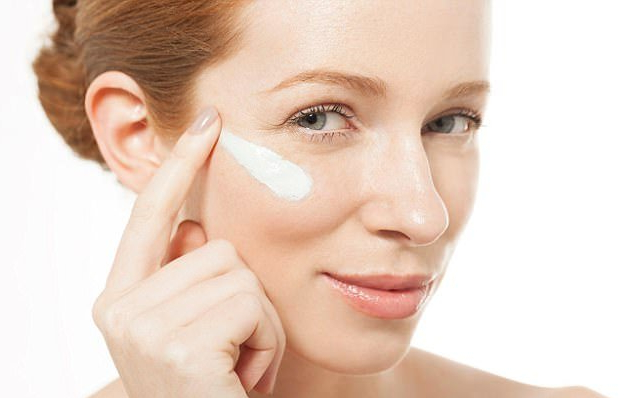 Celebrity makeup artists are using a new technique of applying makeup to give skin that contoured look of perfection. Instead of normal highlighter, they are now using a physical blocker sunscreen like Umbrella as a highlighter. "A non-chemical sunscreen is essential for this purpose. Umbrella is a chemical free sunscreen which has a white tint that works great as a highlighter!" said Stella, a makeup artist in Florida who has been doing this for the past six months. The other benefit, according to makeup professionals is that 'highlighted' areas protected by the ultra-UV shielding effects of the sunscreen makes skin lighter because you're not tanning as much there. So over time, your cheeks will have natural 'highlights' even without makeup! "I do it all the time now!" admitted Stella, who says her clients love the effects.
Read More: The Ideal Products You Should Be Using Right Now
Youth Savant for fine lines

Not everyone likes the idea of fillers, especially those who does not want added volume on their faces. The aesthetic trend now is steering away from over-filling (some fillers is still vital for certain sunken faces of course) and towards more natural, forward-thinking skin-strengthening therapies. Enter Youth Savant, whose name already sends a shiver of eager anticipation down clients' spine. It uses a protein called PDRN to reverse DNA deterioration of the skin. By restoring the skin in this manner, skin also looks naturally more youthful and fortified. With benefits ranging from improved hydration to enhanced glow, reduced fine lines to better elasticity, it's no wonder that this is fast becoming the darling of most A-listers who are always aiming for the 'naturally youthful' look. A session may leave you with skin glowing like a teenager but a series of sessions is said to totally transform your skin!
Read More: Facial treats that will see you through the Party Season
Velaterapia

The likes of Victoria's Secret models Lais Ribeiro and Alessandra Ambrosio resort to Velaterapia, also known as candle therapy, in an effort to rid their hair of split ends. The time-consuming Brazilian technique literally burns away split ends and fly-aways with the use of a naked flame.
Read more: These are the reasons why your pigmentation is not getting better
Vitamin Therapy

While the likes of us mere mortals are getting our daily dose of vitamins from eating fruits, celebs take it further by getting the vitamins infused directly into their skin for quicker, more intensive results! Lest you are a needle-phobe, you'll be pleased to discover this 60 minute therapy comes in the form of a facial sans needles. Instead prescription strength vitamins are freshly mixed on the spot and applied to the skin using a combination of iontophoresis and sonophoresis, touted to enhance penetration by at least tenfold. Said to totally rejuvenate, replenish and hydrate dull, sagging skins, women of all skin types can benefit from this and should pencil this into diaries pronto.
Read More: Is it normal to accept acne as an adult? The answer may surprise you