There's nothing quite like a great haircut. That feeling when you can't stop catching a glimpse of yourself in the mirror or running your hands through your new layers is priceless. Unfortunately, a bad hairstyle can cut through all that confidence and leave you looking older than you are.
We narrow down some of the top hair mistakes women make that make them end up looking older than their hair-savvy counterparts.
Read More: These are the reasons why your skin is not glowing
Cat-lady Long hair

While all women can rock long hair, there is a limit to what constitutes 'sexy' in terms of its length. Crazy long hair (the type that falls to the waist) will always age you. Hair that is too long tends to weigh down flat around the top and have an instant aging effect on all women. So unless you are Rapunzel and need the length for a quick escape, limit the length to below your shoulders. Once your hair has passed your ribs, it's officially making you look older.
Stylists we spoke to recommend going with a timeless long bob "or as short as an inch or 2 past your chin (think of my girlfriend Kim Basinger's hair in 9 1/2 weeks — HOT at any age) if you want an ageless look.

If you love the long look despite all the risks, our advice is to go for it! Just make sure your haircut does not go shorter in the front and longer in the back. In general, shorter in the front, longer in the back (unless you're going for a rocker mullet) tends to look dated. Keep everything pretty square or a bit longer in the front for shorter hairstyles.
Read More: 4 Facials in a jar you should totally try
Flat hair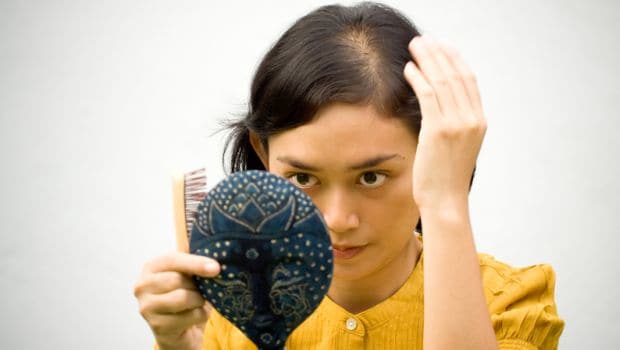 Finding the perfect haircut for your face shape can be a lifelong search. Talk to your stylist about the most flattering look for your hair and face type. Our hair thins as we age, so keeping it long may accentuate the thinning. If hair is thinning, going shorter is an option. If you've had long hair your entire life, it might be time to update to a lob.
Whatever you do, make sure your haircut has layers and depth. The classic hairstyle that makes a woman look older and dowdy is the cut where everything is the same length all over a few inches long.

Go easy on the flat iron as you risk losing whatever precious volume you have on your hair in exchange for the sleek look. As we age, our hair follicles miniaturise, resulting in finer looking hair. This is why hair rebonding does not look as good for the middle aged ladies compared to teenage hair. In fact, invest some time and effort on restoring your hair thickness with scalp and hair root revitalizing treatments such as Revage670 and Revitascalp.
Read more: These are the reasons why your pigmentation is not getting better
It's probably the best thing you can do for your hair in the long run. "My patients who frequently go for chemical hair treatments will usually come in for Revage to combat the damage" says Dr Chua Han Boon, aesthetic doctor at SW1 Clinic.
As long as you have a dynamic, flattering style, the length of your hair truly doesn't matter. There are women in their fifties who rock long layers or short pixie cuts. More importantly, hair has got to not look flat or thinning, which is a dead giveaway of older age.
Read More: The Ideal Products You Should Be Using Right Now
Colour Mistakes

The biggest mistake women make when it comes to looking older is keeping the same hairstyle for decades. If you are 50 years old, the chances are high that you've been going to a salon for 25+ years and like the way your hair looked in 1992. Which makes it likely that you've been instructing hairdresser after hairdresser to recreate that look by showing them that exact dated photo. The reality is, like everything else, hairdressing has evolved dramatically.
It's important to evolve — everything usually comes back around, but with a modern twist.

Going too dark can add years to your look. Your hair color should complement your skin tone. If you have fair skin, jet black is not the best choice, and it's always a good idea to have more than one color to add depth and dimension. No matter your hair color, if you go up a shade or two, it will give the appearance of looking more youthful, but the placement of highlights is key. Have your hairstylist frame your face to brighten your complexion.
Most importantly, steer clear of dark colors and trends that are too young. Blue hair may look funky on a teenager, but on a 50 year old, can make her look like an aging smurf. So embrace trends with a discerning eye. Going jet black is another mistake. Darker colors can be too severe and instantly add years to your face. Dark colors also show gray or white roots much faster than a more subtle color. Instead, stylists recommend blending the color with highlights or a demi-permanent color, so that the color with grow out much better than a solid line and achieving a more natural look.
Read More: Facial treats that will see you through the Party Season
Too Much Volume

While a little volume can be beautiful, going overboard will only age you. Because our hair tends to thin as we age, many of us worry about it looking too flat. So they try to compensate by over-teasing their hair or subjecting their hair to constant perms. These will only damage your hair further, and give it a frizzy look.
Over-volumizing your hair may sometimes backfire. Instead of giving you the appearance of thicker hair, it may just make your hair look fizzy and coarse. Diffuse balding can still show through as your scalp can be seen through the over-teased strands of hair. Instead circumvent hair thinning by using a topical hair loss serum and arrest hair thinning with Revage 670 lights.
Read More: Is it normal to accept acne as an adult? The answer may surprise you