While we struggle to keep up with the latest and greatest beauty treatments, procedures and products that are constantly being released and promised to give us that Hollywood glow, some of your favourite celebrities have upped their beauty stakes by swapping outdated beauty treatments for better new age alternatives.
Here are what's out and what's in in the world of Cinderella wannabes.
Read More: Give Your Neck a New Lease of Life
OUT: Carbon Laser Peels | IN: Quattro Toning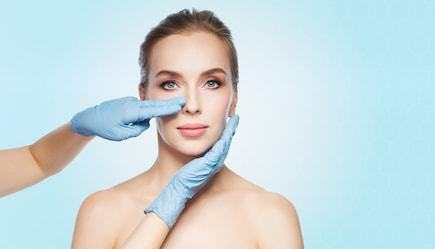 The idea of the traditional carbon laser peels is sound but the execution falls short in terms of final outcomes. Using a carbon suspension to paint over the face prior to lasering the skin is said to induce pore contraction as the carbon particles that fills the pores heat up and transmit the heat to the inner walls of the pores. The only issue is that not enough heat is generated, penetration of the laser is poor and beyond treating surface pores, the benefits of the laser is limited. That's why clever brains came together to come up with Quattro Toning using a pico second laser. The name implies four types of lasers and that's exactly what you get. From treating pigment to improving surface redness and closing pores, the Quattro Toning laser is deigned to holistically enhance skin from outside in, not limiting itself to only the pores. What's particularly comforting to the tester is the lack of 'mini-explosion' sounds associated with the carbon popping in the traditional carbon laser peel. For those who want an upgrade from better pores to better 'everything', Quattro Toning is the latest darling for all women seeking skin redemption without visible downtime.
Read More: How Not to Look Your Age (But Better)
OUT: Laser Toning | IN: BBL Forever Young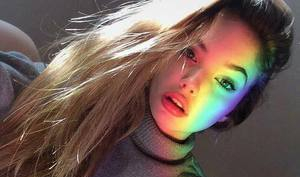 Laser Toning using the traditional Q-switched ND:YAG has gained popularity then notoriety as laser parlours offering unlimited laser toning sessions started doing more harm than good for skins. One issue of using laser toning that arose was the risk of hypopigmentation especially associated with inferior generic laser platforms. The adage: 'you get what you pay for' holds true. What women want isn't a mere 3-5 day pick-me-up that fades away faster a hangover. Intelligent women are now looking for something that not only imparts beautiful results but also gives their skin an edge over the long term. BBL Forever Young  checks all the criteria, according to the latest Stanford study. It not just improves skin tone, colour and texture, it also programs skin to be younger, with results visible for years after a series of sessions. Instead of hurting your skin with each blast of cheap laser, why not save up for something that can really make a difference in the long run?
Read More: The Best Ways to Get a Handle on Love Handles
OUT: Nose fillers | IN: Nose Threadlifts
Nose fillers overtook surgical rhinoplasty as the top cosmetic procedure for the nose. But soon limitations abound as there was a limit to the enhancement achieved. Some women were also concerned with the broadening effect as some poorer quality fillers tend to spread out more than desired. Instead of raising the nose bridge, it made it look wider, not a good look if you ask me. That's when nose thread lifts started taking the place of fillers as the nose enhancement technique of choice. Nose threadlifts have the advantage of staying in place without the problem of spreading out over time. They also have a more refined endpoint, helping to lift and sculpt the nose bridge naturally after a single session. The actual height can be adjusted by the total number of threads placed. Moreover, these new age threads are 100% bio-absorbable which means they break down over time, leading to a good safety record.
Read More: 5 Skincare Hacks to Solve Dry Skin Prone to Acne
OUT: Hair Transplant | IN: Non-invasive hair therapies
The hair remains a poorly tapped arena as there have been a dearth of good therapies invented to treat this oft neglected area. Hair transplant used to to be the only viable option for the follicularly challenged. But let's stop for a moment and think about the science of hair transplant. Say you take out 'X' numbers of hair from the back of the scalp and 'plant' it along your receding hairline, your total number of hairs on the head is still the same, not more. So hair transplant is really a form of hair 'redistribution' and not something to thicken existing hair population. Enter a host of hair rejuvenation lights and laser therapies for the scalp. Revage670 is a low level light therapy that has been shown to reverse hair miniaturization and slow down hair loss. Revitascalp saturates the scalp with vital nutrients and vitamins to help fortify hair integrity, preventing future hair loss. By adopting these preventative measures, you can ensure your crowning glory stays 'glorious' for longer.
Read More: 5 Best Ways to Banish Skin Redness Forever