Are facials a necessity or a luxury? The answer will depend on what type of skin you aim to have. Our skin is essentially the covering of our body. It is the barrier between us and the outside world, facing daily assaults from pollution, UV damage, sebum, grime and not to mention, makeup.
"The makeup we use these days are definitely more difficult to remove than the past" says facialist Maria Tang. "Nowadays, mascara are waterproof, blushers and lip stains tout longer staying power— all this constitutes a durability that defies soap and water."
So if an ethereal glow is what we hope to have, then we have got to give our skin the TLC it deserves. Here are 5 good reasons why you should be treating your skin to regular facials.
#1 You wear makeup daily
Makeup doesn't have to be the drag queen type of colours you see on cabaret singers. Most of us underestimate the amount of gunk we put on our face. Makeup can include tinted moisturisers, BB cream, lip tint, cream blushers, highlighters, powder and so on (you get the picture). Even my colleague who claims to be an 'almost makeup-free" person confesses to using BB cream from her dermatologist, undereye concealer and eyebrow pencil. Cosmetics can interact with the sebum on our face to clog pores and create dead cell layers that feel like the 'great wall of china' between active ingredients in our serums and our underlying skin. Try Deep Cleansing Facials without extractions are your best bet. We totally love saline jets with mild AHA and BHA in Aqua.dermabrasion. Leaves skin squeaky clean instantly.
#2 You have dry skin
You heard me right. If you have dry skin and no skincare seems to be penetrating in well, you could be carrying layers of dead cells that give you a dehydrated appearance. Active exfoliation from a Retinol peel could uncover fresh, new skin you never knew you had. And if you are dry down to the bone, using a sonophoresis to boost your absorption of vitamins in Plasma C Boost could be the answer your dry spell.
Read More: Doctor-Approved Fat-Busting Treatments
#3 Your face looks tired
New age facials go beyond purging pores and stripping dead cells. With technology such as Sygma Lift, clinical facials can provide a whole host of benefits such as skin lifting, eyelid firming, lower jawline firming benefits. For full face firming effects without a needle, try 24k Uplift. For an eye opening experience, their sidekick Golden Eye using the same HIFU technology but tailored for peri-orbital areas will be the answer.
Read More: Doctors Say an 'Eye-Lift' Is Now Possible Without Surgery
#4 You want to speed up skin healing
So you are one of those unlucky types. You are sensitive to almost everything, and no product off the shelf seem to work. Your acne outbreak has also left you with a trail of blemishes and marks that just seem to be taking its time to fade away. If you find yourself at wit's end, then consider photobiomodulation light therapy such as LED Red. Available as a standalone 20 minute therapy or as part of a more holistic experience in Deep Red facial, this treatment harnesses NASA science to help your skin recover faster, so your complexion feels bright and rested after. In fact, all of us could benefit from a touch of this glow-giving light!
Read More: These Hair Mistakes That Age Your Face!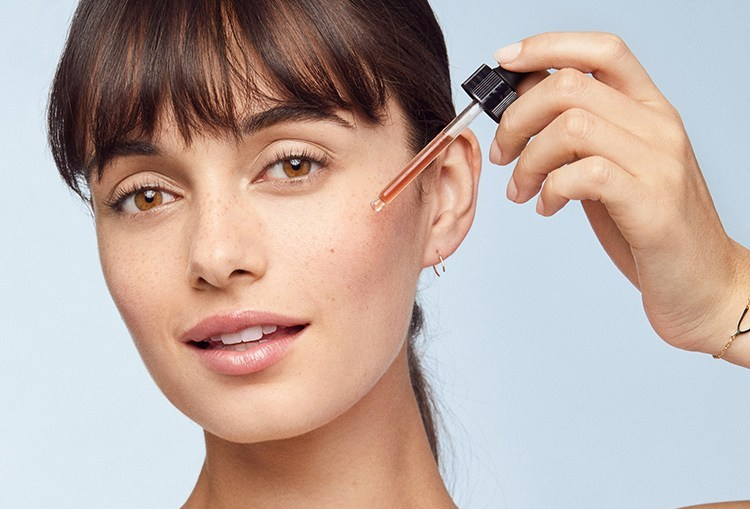 #5 You are super stressed
Stress shows up on your face more than we think. From tell tale breakouts, to shadows under the eyes, stress can add 5 years to any face. It's not enough to tell yourself not to be stressed because let's face it, your bitchy boss isn't going to disappear into thin air anytime soon. That's not to say you can't fortify your skin against life's ups and downs. Vitamin Therapy is customized for your skin type. If you are no whiz at what vitamins you need, your therapist will pick them out for you. Boosting your skin's antioxidant levels will do wonders for your complexion colour and tone, ward of premature aging signs and leave your skin at peace with life.
Read More: The Secret to a Youthful Face — Eyebrows