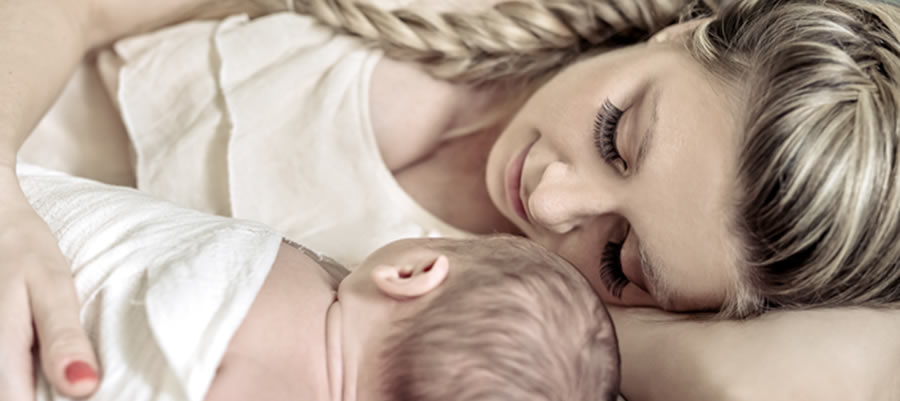 Celebrity moms make it look like a breeze. 'Legally blonde' actress Reese Witherspoon was downright 'illegally lean' just 8 weeks after she popped. Sporting one of the biggest baby bump many fashionistas had ever seen on the red carpet, supermodel Heidi Klum donned her Victoria's Secret angel wings and strutted down the runway barely 6 weeks after her 4th pregnancy no less.
Gal Gadot the latest big screen incarnation of Wonder Woman may very well be a superheroine in real life, reshooting some of the scenes when she was 5 months pregnant with her second child, only to appear impossibly svelte in a midriff baring gown at the movie premiere of her blockbuster just 8 weeks after she delivered. How do they pull it off?The struggles of motherhood are real. Nine months of pregnancy followed by a crying baby, sleepless nights, the challenges of breast feeding and hormonal changes is no laughing matter. Granted that they've the luxury of a team of specialists to support them through, you can still adapt some of these superstars' secrets for your own post-preggers routine, to ease your journey with better results to boot!
Read More: If This New Filter on Instagram Is Giving You Lip Envy, You Might Want to Read This.
Star Strategy #1: Celebrities Really Sweat It Out
Halle Berry was already 47 when she was pregnant with her second child. Despite being categorised as a high risk 'geriatric pregnancy', the academy award actress did not let up and continued to work out up until she was 7 1/2 months pregnant. A few weeks after the baby, "she was ready to show up, ready to lose the weight," says celebrity trainer Ramona Braganza, who helped the star get back into her favored body con dresses in less than 15 weeks. Be it an endorsement deal, a movie contract or the pressure to look good under the scrutiny of the public eye, celebrities are highly motivated and committed to sweat it out. If you want to get back into your pre-pregnancy skinny jeans, regular exercise is the order of the day. Wait for your doctor to give you the go-ahead, usually about six weeks after you give birth. Then ease into exercise. Start off with some stretching and light cardio and after a week or two, step it up to make sure you get your heart pumping adequately to burn off fats. For a less cardio-intense session, celebrity moms such as Jennifer Hudson, SJP and Vanessa Williams swear by Pilates, an exercise method that strengthens and lengthens muscles while increasing flexibility. Yoga, too, has a long list of A-list devotees including Madonna, Alessandro Ambrosio and Angela Baby.
Read More: Pigmentation: The Whole Nine Yards and What to Do About It
Star Strategy #2: Healthy Eating Is A Lifestyle
You don't really need a dietician or personal chef to tell you an apple is better than a bag of crisps or having grilled chicken breast for dinner is healthier than deep fried wings. Most of us kept falling off the healthy eating wagon because junk food is so readily available and comforting in their own right, worsened by the dietary discretions we had allowed ourselves once too often during pregnancy by validating them as 'normal cravings'. For celebrities though, avoiding sweets and fats is as much a job requirement as acting chops and singing pipes.However, this doesn't equate to the need to go on fad diets such as Atkins and Zone especially if you're nursing. The idea is to cut down on starchy carbs such as pasta and white rice and opt for more grains, lean meats, fish, and veggies, eating small frequent meals to keep your metabolism high. "If you've cultivated good eating habits during pregnancy, keeping up with them after you'd given birth will naturally put you ahead of the game." advised Dr. Low Chai Ling, medical director of SW1 Clinic and mother of two. "Eating right should be viewed and engaged upon as a long term lifestyle modification for healthy living and not as a crash measure to be aborted once your weight loss target is reached."
Added help: To enhance your internal well-being, don't neglect your gut. Pop a probiotic supplement that is designed to improve both GI as well as skin microbiome. After pregnancy, many women report by GI as well as skin imbalances, this measure will help to rebalance both areas beautifully.
Read More: What Do Women and the Weather in Singapore Have in Common?
Star Strategy #3: It Doesn't Hurt To Dress a Little Better
The Duchess of Cambridge Kate Middleton truly gave maternity dressing a royal touch, bringing it to a whole new level previously unseen. You might not have a royal minder or stylist fussing over your OOTD, but you can still look pulled together with a little effort and attention. Stop lumbering around in sweatpants and Crocs. If you don't feel attractive in what you're wearing, chances are you won't feel great with the confidence and determination to tackle your postpartum recovery head on.
Read More: Best Topical Solutions for Dealing with Stubborn Pigmentation
Star Strategy #4: Don't Be Guilty Of Vanity
The legendary fashion icon Diana Vreeland once remarked,  "I loathe narcissism, but I approve of vanity."— and I couldn't agree more. It's a right for every women to want to look good at any point of her lifetime, and motherhood should not usurped her needs to engage in ways to define her femininity. Baby or no baby, do not allow yourself to feel guilty or apologise for the 'ME' time you need to partake in a spot of personal grooming. With her signature wavy blonde beach curls and wide, dazzling smile, the reigning queen of rom-com Kate Hudson is your quintessential carefree California girl, living it up with nary a worry in life. But behind these well constructed public personas, celebrity moms are still normal beings not spared the woes  of postpartum changes. After the delivery of her second child, Kate was plagued by hormonal acne and suffered from postpartum hair loss that's unusually severe. "I was overwhelmed with guilt for worrying over my looks instead of celebrating my new motherhood. But ignoring my own needs didn't make me a better mom. I was actually more bitter and more stressed than when I took time to myself." Says the academy award winner.
Be it a quick trip to your hairstylist for a more manageable cut or a visit to your aesthetician for an SOS facial, never let up on your grooming needs. According to the American Pregnancy Association, 40% to 50% of women will experience hair loss up to 6 months post delivery. It can be mild and back to normal in good time or can be very dramatic and extremely traumatizing, at times leading to or aggravating symptoms of postpartum depression. In recent years, laser light therapy has gained momentum as an effective treatment of hair loss. The FDA approved Revage 670 Laser is widely recognised as the gold standard to address your follicular issues, rejuvenating postpartum thinning hair to its formal glory. With a total of 30 laser diodes, Revage provides critical coherent beams as a direct source of low level laser energy in a hood that goes over the scalp to ensure maximum contact with the areas to be treated. With no injections nor chemicals involved, Revage is undoubtly safe for pregnant ladies and breastfeeding mothers. Studies have shown an 85% success rate in halting hair loss with an almost 40% of increased fullness reported. Therefore, this is not just a treatment that targets current hair thinning but is also useful to help prevent further hair loss, providing the perfect solution to yummy mummies troubled by hair loss woes.
Read More: Make Acne Scars Disappear with These 5 Acts
Star Strategy #5— Lose Bulge with Cold Therapy

Reality TV star Kim Kardashian West is definitely someone who wouldn't think twice about dropping by her doctor's office whenever she needed some assistance to get her picture perfect in every seflie snapped. Losing a ton of baby weight and regaining her bombshell curves in double quick time after the birth of North-West had led to rife speculations of Liposuction or some form of non surgical body contouring procedures to help her postpartum recovery. Since entering the market about 6 ½ years ago, Coolshape has remained steadfast as one of the most requested non-invasive medical technology for effective target fat loss. Also known as cryolipolysis or fat-freezing, a single session is all it takes to see a 20-23% of fat reduction in the area(s) treated.Some may not experience notable results in round one, but statistical studies analyzing collected data proved that "second time's a charm" holds true for the majority. When combined with sound dietary habits and regular exercise regime, the results achieved are permanent and long lasting.  Rather to view them with envy as privileged super-powered beings, admire celebrity moms as a group of strong minded women doing the best they can. Ultimately, every women recovers at a slightly different rate, so don't beat yourself up or abort your plan prematurely. Let your body guide you or your comeback and enjoy motherhood the way it should be!
Read More: If Men Can 'Age like Wine', Women Can Age like Wine Too… Finer Wine.
Star Strategy #6— Tighten your core

Those who have given birth know that it isn't just the outer skin that is loosened by the process of pregnancy. Our pelvic core muscles are also invariably stretched leading to a host of issues such as loss of sensation during sex, unable to hold your pee in during laughter or exercise. Kegels therefore are an absolute must but there is an even more effective way to rejuvenate you from within. Enter Magnetic Muscle Sculpting therapy that employs the use of safe magnetic waves to stimulate core contraction. A 15 minute session is equivalent to weeks to kegels leading to fast pelvic floor toning over a few sessions. Women we speak to report improved sexual sensation, ability to hold in their urine and improvement of overall tone.