We're a little over 3 weeks out to all the Christmas festivities, before a short intermission takes us to the final days of 2020, and the dawn of a new year.
The parties are going to come flick and fast, especially since 2020 has not been exactly kind to all of us. We're going to jump at every reason to indulge and celebrate the end of a pandemic-stricken year.
Unfortunately, with the parties also come the influx of calories, because there WILL be feasting. If you're planning to let yourself go this holiday season without suffering from the guilt of overeating or overdrinking, you might want to take a few precautions.
Read more: Are You Going to Have Acne for As Long As You're Wearing that Mask?
Eat smart
You got to watch your portions, to not to go out of proportion. Portion control is the key to avoid holiday weight gain.
Feel free to have a go at food that you like – even indulgences that are generally deemed unhealthy, but moderate the portion of consumption. Don't arrive ravenous, and leave uncomfortably bloated.
If you do arrive with your stomach growling, drink some water to fill up, and pace yourself before reaching for seconds. Chewing slowly will fill you up with less food so munch at leisure and savour the holiday flavours on your plate to your heart content!
Read more: If You're Going to Be Binge Drinking This Holiday Season… At Least Choose Red.
Drink Smarter
What's the point of a party without a drink or two? But that doesn't mean drinking your cares away and getting sloshed with the mother of all hangovers to deal with the following day. Liquid calories add up way quicker than you realized, especially with easy to drink cocktails concocted with syrups and juices.
Besides, one tends to lose control and engage in binge eating when the alcohol starts flowing. Stick to wine and champagne or liquours mixed with plain soda or served neat on the rocks.
If you feel out of place without a drink, reach out for a glass of water with a lime with it – it looks like a dead ringer for a 'gin and tonic'.
Read more: Self care for under $200 for under an hour
The Great Detoxification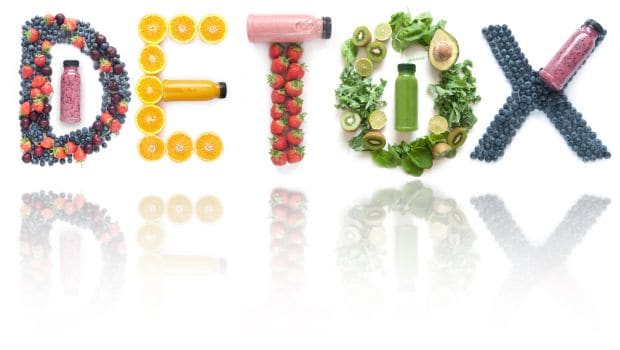 If you really want completely uninhibited access too all of the food and drinks seasonal year-end soirees bring to the table, what goes in must also come out for you to keep going.
There is going to be more than one Christmas or New Year's party you'll be invited to – but not without some downtime.
Take the time off before your next shindig to perform a purge of the toxins from the food and drinks ingested from yester-party. Indigestion and bloatedness are going to be very common occurrences during this period, and the situation is going to get worse the more you eat and drink in blatant disregard.
Prodcuts like the Purification 1-Day Cleanse and Daily Cleanse and provide the 'reboot' your bodily system needs and regulate your bowel movements respectively, keeping your body really for another binge-heavy party, sans the ill effects.
Read more: Power of two: Ultherapy and thread lifts together can maximise your lifting results
Live a Little
To some, this can be an extremely stressful time of the year so try to remain positive if you want to meet your goal of challenging the notorious holiday weight gain.
There'll bound to good days and bad days so don't beat yourself up if things don't go as planned with your obligations as you gave in to dietary indiscretions.
Remind yourself that part of surviving the holidays is to be good to yourself and allow some reasonable cheating, but do get back on track… maybe without even breaking a sweat.
Before all of that even happens, it's ok to let yourself go a little – we've deserved no less from what has been a pretty tumultuous 2020.
Read more: From Sag to Fab: The Hit List of Low-Pain, Scalpel Free Facelifts