When was the last time, if ever there was one when you felt like a brand new person at the turn of a new year?
This year has been a very challenging year for us, to say the least. Having to recalibrate our lives to adapt to the dangers of the pandemic has put everyone on edge, and all the worrying and the stress does end up showing on our faces. 2020 is making us age faster!
As we finally put the nightmare of 2020 behind us and enter 2021, it is imperative we wipe away our aged slate of 2020 and start on a clean and fresh one.
Read more: How Much Pains Would You Go Through to Look Good for CNY? Answer: None!
ULTRASOUND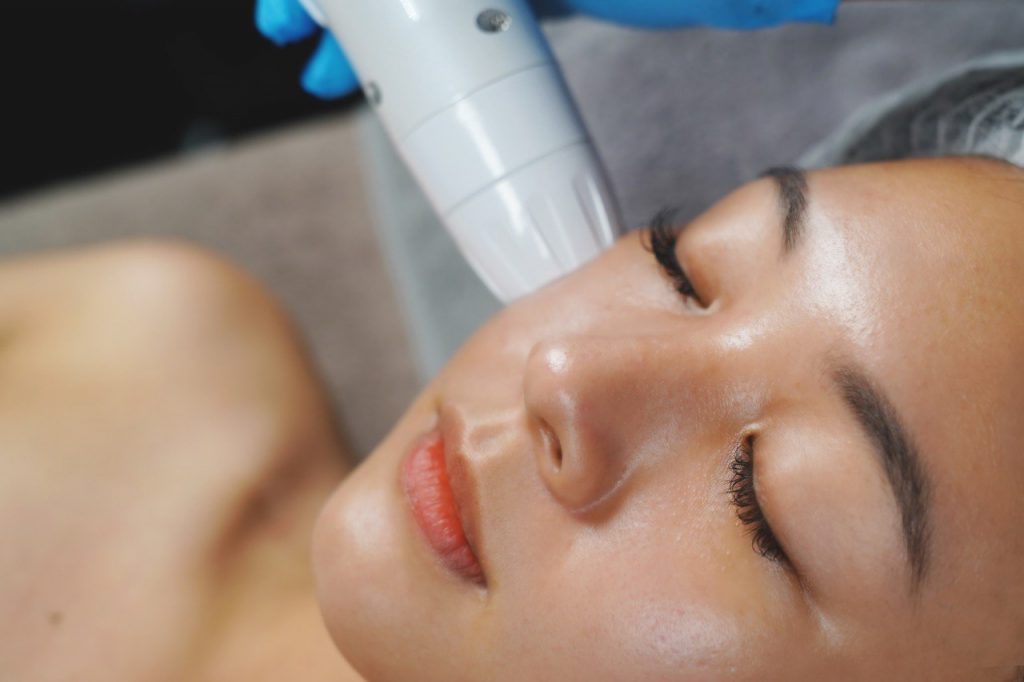 Ultrasound, more specifically micro-focused ultrasound in the form of FDA approved Ultherapy is the gold standard for non-invasive skin tightening. Results are visible in a single 60-minute session, believe it or not! Other ultrasound skin tightening devices simply do not come close in terms of penetration, depth, and efficacy.
However, if the cost is of concern and you wouldn't mind a lighter anti-aging treatment for your skin, you can consider Sygma Lift's High-frequency ultrasound that will help maintain your skin's elasticity over time.
Seen as a 'little sibling' to Ultherapy's more pronounced transformation, Sygma Lift still has its loyal supporters, as it is a fraction of Ultherapy's cost, takes 30 minutes to perform, and is virtually painless. A step up from the normal facial that intelligent millennials are flocking to.
The traditional consensus of only treating your skin when you look like an old handbag is outdated. Millennials' take is to prevent problems even before they arise, investing in your skin so you can reap rewards in your future.
Read more: Why Do People Put Themselves Through the Pain of Having Salads For Meals?
RADIOFREQUENCY

Radiofrequency, in its monopolar form, is what makes Thermage one of the go-to anti-aging treatments for the past decade. Its prowess stems from its skin smoothening and age-prevention effects.
Other more superficial radiofrequency devices have arisen, but most, unlike Thermage's one session schedule, require several sessions for peak results to emerge. Thermage of course comes with its inherent cost, being priced higher than milder radiofrequency treatments.
Thermage works wonders when combined with Ultherapy as found in Trinity facelift available at SW1 Clinic.  This is the sort of one-off investment you want to do months before an important event or to ensure your face has the best future in the years to come.
Read more: What You Really Need to Ask Your Hairdresser During Your Pre-CNY Hair Appointment
FOREVER YOUNG BBL

Forever Young BBL is a new take on the traditional IPL and delivers broadband light in a special spectrum that not only brightens the complexion but programs you're akin to be younger over time.
This is the perfect alternative to any anti-aging facial as it delivers more visible benefits than the latter. The great thing is the lack of downtime and the immediate brightening of the skin."
The immediate glow imparted by this procedure makes this the perfect pre-party prep. With repeated sessions, you build on the skin lifting and anti-aging effect, giving your skin the suppleness and resilience to withstand future aging,
Read more: Yes, your skin and décolletage and neck needs targeted skincare too!
DREAM SCULPTURE

Who doesn't want more collagen in their skin?
Our perpetual obsession with collagen is why collagen is now increasingly being peddled in the form of lotion pills and potions. But before you swig that bottle of collagen juice, consider if what you are taking is being absorbed. The oral ingestion of collagen will not be able to specifically target the areas where you need a little boost of collagen.
Enter Dream Sculpture. This collagen stimulator differs from fillers in that it does not have any inherent volume and cannot be used to plump face, treat lines, or give you any immediate gratification. In fact, its main mechanism of action is to stimulate your skin's own collagen to grow over the next few months, giving you a 'reverse aging' effect that is au natural.
Dream Sculpture's effects improve over weeks to months, and repeated sessions tend to show a more visible youth-enhancing effect. However, if you want younger-looking skin in 1, 2, 3 years' time, then now is the time to start incorporating this into your beauty regime.
Read more: What You Really Need to Ask Your Hairdresser During Your Pre-CNY Hair Appointment