Korean skincare has taken the world by storm, and with it came a significant shift. Take the glass skin trend, for example. We know we're not the only ones fantasising about the clear, poreless skin of our favourite K-Drama stars. 
So we did it. We went down the rabbit hole to uncover the secret to poreless skin. Keep reading to achieve that effortless Korean glowing and smooth skin – without breaking hearts on television!
Why do my pores look large? 
Let's discuss your pores first, so you know how to tackle them. Your pores, specifically how they look, depend on many factors. This includes genetics, hormonal changes, skin type, diet, and even something as mundane as sun exposure levels. Any of these can cause them to look bigger than usual and make you feel insecure or overly conscious. But keep in mind that your pores are there for a reason. They help your skin breathe and serve as a conduit between the inside and outside of your body. So before you go on hating them, acknowledge their hard work first! 
Read more: Aesthetic power duo: anti-wrinkle injections and dermal fillers
How can I achieve clear, poreless skin?
Always cleanse your skin. 
Cleansing plays a vital role in skincare, which is also why it's the first step in every routine. It clears all the dirt, oil, and debris in your pores to prevent clogging. This makes a massive difference since clean, unclogged pores are harder to spot! Make sure to double cleanse every morning and night. Start with an oil cleanser to remove makeup and dirt, then with a gentle foaming cleanser to remove leftover debris. To open up your pores, you can also try steaming or applying a warm towel to your face before cleansing.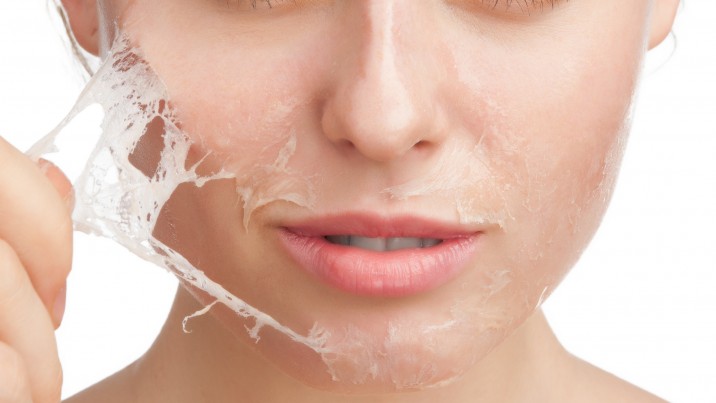 Exfoliate regularly.
We can't stress this enough: you need to exfoliate at least twice a week! You may think they are harsh on your skin, but they are actually vital in maintaining a smooth complexion. Over time, dead skin cells build up on your skin and get into your pores. Clear them out using a gentle facial scrub or exfoliating acids, such as AHAs and BHAs.
Add retinol to your skincare routine. 
The vitamin A derivative is well-loved for its ability to smooth wrinkles, fight acne, and fade dark spots. But aside from that, it also works as an excellent pore minimiser. Since retinol boosts collagen production and reduces sebum, it gives you smoother skin with tighter pores.

Moisturise the right way. 
Not all moisturisers are made equal; if you want to make your pores smaller, you need the best formula for your skin. The perfect product does not clog your pores but penetrates deep enough to deliver hydration. Opt for clean, mineral-free moisturisers instead of oil-based ones since they can clog your pores and cause breakouts. Water-based moisturisers are also great, and they feel lighter on your skin. 
Find products that boost collagen production. 
Collagen is an essential protein that keeps your skin firm and smooth and gives it structure. That said, it can make your pores tighter and smaller. Aside from this, it also reduces wrinkles and fine lines while keeping your skin hydrated.
Meet the right Doctor.
When it comes to achieving and maintaining flawless skin, most people have a trusted aesthetician at hand. Whether it's a pimple that needs to be safely popped or a nagging pigment mark that won't go away, often the answer to all your skin woes can be resolved by a visit to the skin doctor. Don't know which one to go to? Simply ask around for the best recommendations or visit our favourites at SW1 Clinic.
Read more: What exactly is skin fasting?