The biggest flex is having skin that looks young and smooth, regardless of age. Seriously, you got to have top-tier genes for that! To be able to swerve the natural ageing process and stun with glowing skin every time is supreme. But with age comes collagen loss, wrinkles and a sad goodbye to youthfull-looking skin.
Don't worry, we got you. Today, we have listed proven and tested skincare tips that can help you put off the signs of ageing. Try them and see for yourself – FYI, these worked for our favourite celebrities too!
Protect your skin from the sun. 
A little sunbathing session never hurt anybody, yes. But ten years later, what you thought were harmless will come back as wrinkles, age spots, and fine lines. The sun emits harmful UV rays that can speed up the ageing process, damage skin cells, and break down collagen. As such, you should always protect your skin by applying sunscreens that have SPF 30 or higher. Keep in mind: the higher the SPF, the better the protection!
Read more: How to achieve poreless skin 
Use retinol. 
Retinol is a vitamin A derivative, and it's the closest you can get to a working fountain of youth. It boosts collagen production, giving you smoother, plumper, and younger-looking skin. Aside from that, this ingredient also helps reduce acne and hyperpigmentation. No wonder the most gorgeous stars, such as Jennifer Lopez and Nicole Kidman, swear by it!

Go for vitamin C. 
In addition to retinol, another revolutionary anti-ageing ingredient is vitamin C. The skincare powerhouse works as an antioxidant that fights off UV rays and external aggressors to prevent cell damage. Vitamin C also promotes collagen production and brightens dark spots, making it perfect if you notice age spots over time. 
Don't forget the H2O!
There's a reason why doctors and experts highlight the importance of drinking at least eight glasses of water a day. Your organs stay in tip-top shape when they have sufficient water supply, and your skin is the largest organ. When you keep your body hydrated, your skin gets a helping hand in replenishing your skin tissues and cells. Also, dehydration quickly dries out your skin, making your wrinkles and lines look more profound. 

Moisturise, moisturise, moisturise. 
On top of drinking lots of water, it's also crucial that you moisturise your skin. Using a gentle, long-lasting moisturiser daily ensures your skin gets enough hydration. This will help reinforce your natural barrier to prevent irritation, damage, and other aggressors from wreaking havoc. 
Add niacinamide to your routine. 
If hydroquinone is too harsh for your sensitive skin, we have good news. Niacinamide, a vitamin B3 derivative, is gentler, but it works just as great! It effectively reduces the visible signs of ageing, hyperpigmentation, and acne, minus irritation and redness. Plus, you can easily find it in over-the-counter skincare products.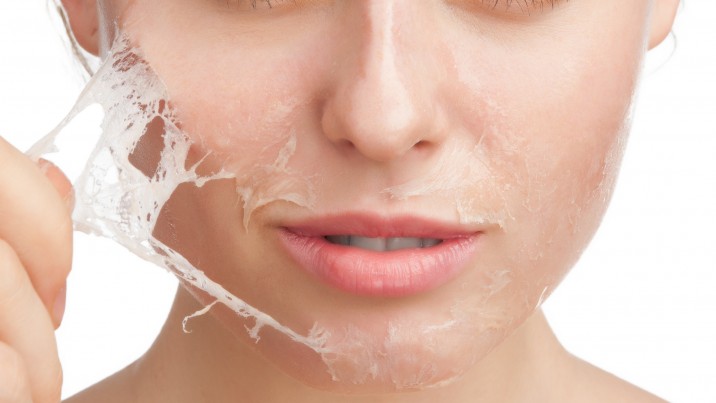 Exfoliate regularly. 
Exfoliating removes the top layer of your skin, plus the gunk and dead skin cells stuck in your pores. It also triggers your skin cells to resurface newer, younger cells. This makes your skin look younger, as regular exfoliation also minimises wrinkles and fine lines. 
Commit to a workout routine. 
Regular exercise not only tones your muscles but also sets you up for eternal youth! Since it encourages and improves blood circulation, it can make you look younger and more radiant. Plus points if you get started on high-intensity exercises – studies show they slow down ageing at a cellular level!
Read more: 6 ways to make your hair grow faster