If there's one thing the beauty industry seems to be obsessed with, it's eyelashes. We have seen it all by now: volumising and lengthening mascaras, lash serums, false lashes, and heated curlers. As long it keeps our lashes long and fluttery, then it's on the list.
But one of the biggest revelations to the industry has been that of eyelash extensions. Marketed as the go-to solution for effortlessly gorgeous lashes, sans mascara, lash extensions are perhaps our favourite way to enhance our eyes. But do we know all that is to learn about lash extensions?
Read more: Bacne? Here's how you can wear that backless number by Christmas
Eyelash Extensions 101: What are they?
Lash extensions use semi-permanent synthetic, faux mink, or silk fibres applied to your natural lashes strand by strand. Each wing is carefully applied using a specially formulated semi-permanent glue that will not irritate or damage your natural lashes. And while the glue technique might sound similar to false eyelashes, they are not. Unlike falsies, lash extensions go directly into your lashes. This gives you a lusher, fuller look – as if you have your mascara on point!
What are the types of eyelash extensions?
Lash artists work with three kinds of eyelash extension materials: mink, silk, and synthetic. You may also see some lash studios offer faux mink extensions, which are just synthetic extensions that look like mink. You can also choose from various curl patterns, lengths, and densities. However, some studios specialise in a specific type, so they won't ask about your preference. But if you are allergic to animals, especially cats, stay away from mink lashes. There are risks of allergic reactions, especially if you get into contact with the fur. And if you are vegan, don't worry – mink lashes are cruelty-free!
No lash extension type lasts longer than another, but mink and silk lashes have a more natural appearance. On the other hand, synthetic lashes look thicker and darker, so it's perfect if you want a bolder look.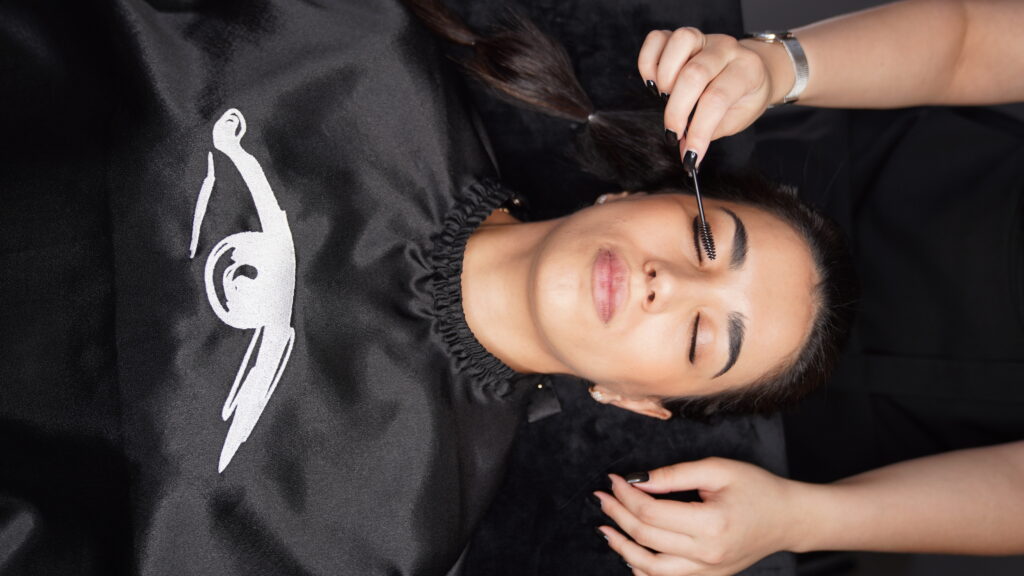 Are lash extensions permanent?
Well, this is a tricky question. Lash extensions are a type of permanent makeup, so we get the confusion. Their lifespan lasts for six to eight weeks before falling off, just like your natural lashes would. You can enjoy them longer if you keep them clean and follow the aftercare instructions. And when they start to fall out, you can go back and ask your lash stylist to fill in the gaps. So, yes, technically, they can be permanent!
Are they worth it?
Yes, yes, yes! Eyelash extensions boost your eyes without the hassle of eyeliners and mascaras. Besides, isn't it the dream to wake up with long, fluttering lashes every day? They are also customisable, so you can achieve your dream look. Lastly, applying extensions is a pain-free procedure that is completely safe – even for your natural lashes!
The only drawback here is the price and time it takes to get your lashes done. An initial set costs around $100 to $300, with refills falling anywhere between $50 to $150. The entire procedure takes up to two hours on your first set of extensions, whereas refill appointments last an hour. But in our experience, these costs are well worth it – especially if you want to flaunt beautiful lashes anywhere you go! Pssst….need the best lash stylists in town? We recommend our favourites at Skin Pple!
Read more: Aesthetic treatments that work well together