The new year is a great way to kickstart your fitness goals. With holiday feasts now out of the agenda, it's much easier to tune in with your body. But while consistent workouts and balanced diets do the trick on your body, some areas on your face are much more stubborn. Cases in point: the neck, chin, and jawline. With age, these areas get droopy, and weight loss-resistant.
Thankfully, cosmetic procedures are becoming more accessible, faster, and safer – just like Ulthera! Dubbed the best non-invasive facelift option in Singapore, it tackles sagging, droopy lines, stubborn fat and more. 
Keep scrolling to know why you should start 2023 with this revolutionary procedure.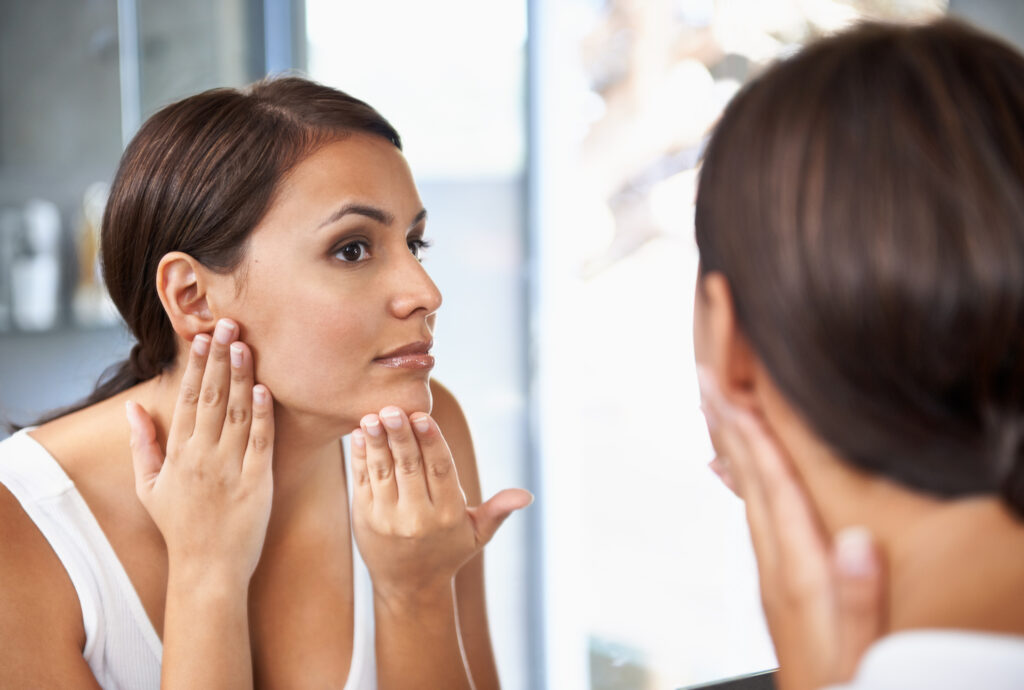 What is Ulthera?
Also called Ultherapy, Ulthera is a non-surgical, non-invasive procedure that lifts, tones, and tightens loose skin. It targets areas beneath the skin using focused ultrasound energy at controlled temperatures. The heat energy is then directed at different depths to reach your skin, muscles, and superficial wrinkles. This stimulates the structural layers of your skin that a facelift typically would, without disturbing the surface. The results? Tighter, smoother, and firmer skin free of wrinkles, sagging, and unwanted fat!
Ulthera is commonly used for the face, neck, and jawline. But you can also use it for your brows, chin, and décolleté, especially if you notice sagging in these areas. It is the only FDA-approved and certified non-invasive face-lifting procedure today. 
Read more: Hottest skincare ingredients for 2023 you want to score
Are there any risks or side effects after the procedure?
Although Ulthera is a non-invasive procedure, you may experience slight pain and discomfort. No need to worry, though – it's manageable, and your doctor will apply painkillers to numb the pain.
In the hours following the procedure, your skin may become flushed or red – this is normal. You may also experience short-term sensations such as tingling, swelling, and tenderness. There may be some bruising or numbness on rare occasions, but these usually go away within a few days after your Ulthera procedure.
When can I see the results?
Ulthera inflicts thermal injury on the skin to stimulate the production of new collagen. You may see results almost immediately, especially if you have sagging skin or jowls. But in some cases, the results take up to three months, with continuous improvement for up to six months. And while Ulthera cannot replace surgery, it's an appealing alternative for those who are not yet ready for invasive procedures!
The results can last up to twelve months, so most doctors recommend getting it only once a year. You can maintain it every one or two years, depending on your age and how you react to your Ulthera sessions.

What are the benefits of Ulthera?
No need to go under the knife
Ulthera delivers the same benefits of a facelift sans surgery. It helps reduce wrinkles, unwanted fat, and sagging without the risks or side effects during an invasive procedure. And since Ulthera is non-invasive, there's zero downtime! If you have a tight schedule, you can immediately carry on with your day after your session.
Reduces signs of ageing
Ulthera uses ultrasound energy to penetrate even the deepest layers of your skin. It contracts and shrinks your muscles to smooth wrinkles and fine lines, which are the telltale signs of ageing. Plus, Ulthera helps with volume loss due to ageing, especially in the forehead, cheeks, and brows.
Burns stubborn fat
Thanks to Ulthera, you can say goodbye to stubborn fat around your neck, chin, and jaw! This procedure is perfect for those who want to effectively tighten their skin and contour different areas of their face. 
Read more: Eye creams – are you doing it right?