Valentine's Day is just around the corner, and you know what this calls for: gifts! While it's true that you can express your love any day of the year, this day is different. The whole world is abuzz with the magic of love, and it's perfect for you and your beau.
Finding the perfect Valentine's Day gift can be tricky. Of course, you want it unique so she'll feel special, but you're also on a time crunch. Get your wooing game on with these best gift ideas to win her heart in a snap!

If you haven't heard, Singapore is now home to experiential facials! Give her the gift of transformative and sublime skin treatments that will help with her complexion and what's inside! skin pple's therapeutic treatments excel with an unwavering, uncompromising and laser-like focus on the face. They use the latest aesthetic innovations of light, ultrasound and radiofrequency to treat skin conditions such as pores, pigment, acne and signs of ageing. Along with all that skin goodness, she can also look forward to a holistic experience.
Experiential facials are designed to activate inner wellness and healing that surpasses conventional reasoning – what better than to awaken with skin that radiates from the inside-out?
Read more: Start the new year right with Profhilo
Are you and the love of your life planning to stay in this year? Well, this playful deck is just what you need. With 150 conversation prompts about your relationship, you can rekindle the spark on your first date together. You can learn things you didn't know about your partner, share your past, or plan your future with them. It's a fun and brilliant way to build a healthy communication channel in your relationship. And might we add, it's best played while sipping wine!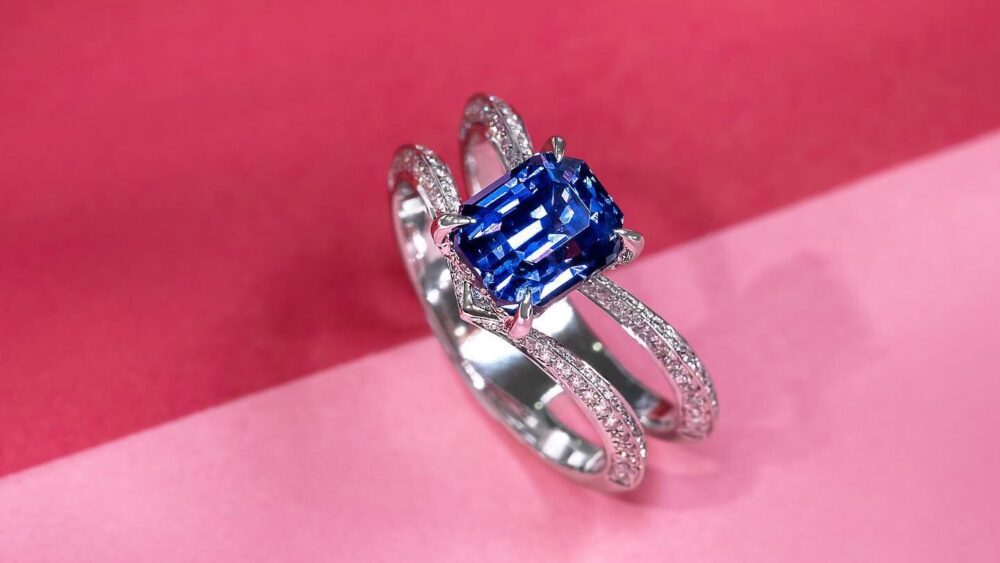 Be it a ring, necklace, or bracelet, she will never forget if you gave her jewellery on Valentine's Day. And if it's a bespoke piece like the ones from Madly, then all the better! Madly is Singapore's only fine jewellery design house specialising in gems, including those rarer than diamonds. No two gems are alike, so every piece you get will be as unique and special as your girl.
Chocolates are a classic Valentine's Day gift, so why not level it up with this kit from Gemz Bon? This handmade delight contains a set of decadent bonbons, chocolate truffles, and cocoa bombs. Plus, it comes with two 'I Love You' chocolate bars to help you relay a sweet message. A plus: Gemz Bon only uses Halal ingredients, so you do not need to worry about indulging in this as much as you want!

Valentine's Day is incomplete without a gorgeous set of flowers! While some may think giving a bouquet of blooms to your girlfriend is cliché and overrated, it remains unmatched in the gifting game. Flowers symbolise love, compassion, and thoughtfulness, and no woman will turn down their ethereal beauty. With preserved blooms, however, it's like getting extra credit. Since these flowers stand the test of time, giving one symbolises your undying & eternal commitment and love to one another. The Floral Sentiment has many options and arrangements to choose from – guaranteed to sway your belle. If you ask us, go for the scented bouquet option! Scents evoke lasting memories, so a whiff of these everlasting flowers will remind her of you.
Outdoor cinemas make for the perfect date venue. But what if you can have the entire cinema on your own, and it's on a rooftop? Now that's way, way better!
At The Sundowner, you can watch your favourite flicks while sipping cocktails and nibbling snacks. The venue is also pet-friendly, so you can bring your fur babies along. And if you're planning to get down on one knee on this day, you have the whole place to yourself!
Read more: Guide to have better health in 2023