We've all wanted longer, more fluttery lashes, so we resorted to home hacks such as applying castor oil every day. And sure this definitely helps to grow our lashes, but it takes time and, truth be told we'd rather use those extra minutes to nap longer!
So, when everyone started getting their lash extensions, we all jumped for joy – who can resist them, anyway? With eyelash extensions, it's a one-and-done deal, and you can customise yours depending on how you want them to look. Also, there's absolutely no need to apply tons of mascara or spend as much time applying false eyelashes.
But, of course, lash extensions require a certain level of upkeep. If you don't take care of your extensions, you'll say goodbye to them sooner than you'd like to. There's also the chance of possible eye infections – yikes!
To save you from all of that, we put together five of our best tips to help your lash extensions last longer. Read and save!
Read more: 3 non-surgical ways to get a V shape face
Clean and brush them regularly.
This may sound like a given, but believe us, it's easier said than done. If you think your lash extensions get cleaned when you wash your face, they don't. You must use a special foaming cleanser to remove oil, makeup, and dirt on your extensions. Otherwise, bacteria may build up on your lashes and lead to eye infections.
Of course, don't forget to brush your lashes every day, too! Once you're done cleaning them, the next thing to do is brush them using a clean mascara wand. This further removes any stubborn debris and it also helps your lash extensions stay tangle-free.
Sleep on your back.
Have you ever noticed your lashes all over your pillow when you wake up? When sleeping on your side, your lash extensions tend to get tangled up and fall out quickly. Sleeping on your back will keep them intact, so give it a go! A bonus: this position is perfect for spine alignment and posture correction.
Stay away from waterproof eye makeup.
Waterproof mascara and eyeliner are life savers – they add dramatic glam to your eyes, and they don't smudge! But if you have lash extensions, especially volumised ones, it's better to stay away from these. Waterproof makeup requires a lot of rubbing before you can remove them, which can cause tangling. Excessive rubbing also weakens the lash glue, causing your extensions to fall out.
Use oil-free makeup remover.
Speaking of removing makeup, you should also take note of the ingredients in your makeup removers. For example, while oil-based cleansers are great for removing waterproof makeup, they can melt down the glue in your extensions. As such, it's best to use oil-free makeup removers. This also goes for other skincare ingredients, like serums and moisturisers! Make sure not to apply any oil-based product near your lashes, so your extensions can last longer.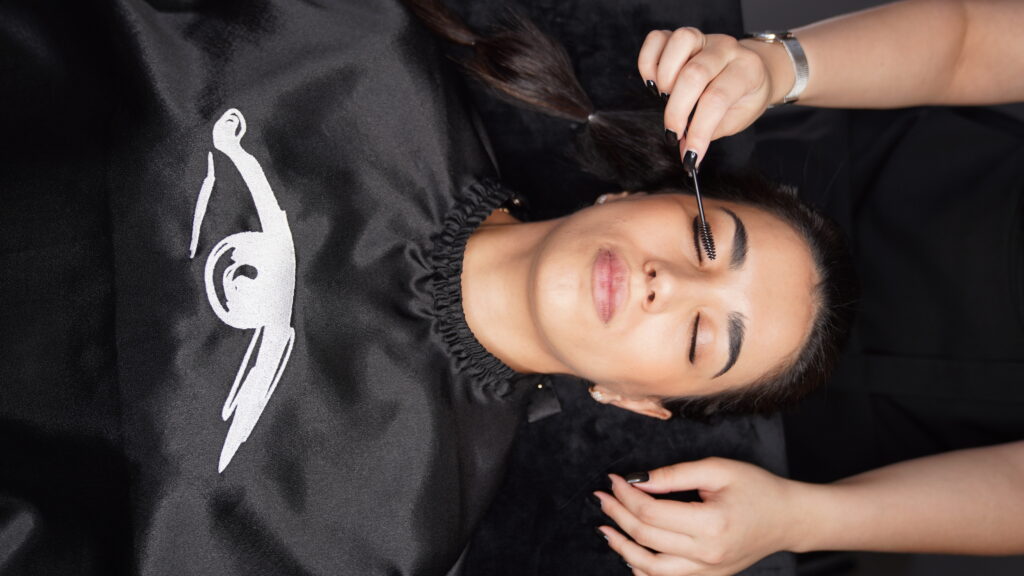 Don't miss your refills!
The ultimate solution for longer-lasting eyelash extensions? Getting regular lash extension refills.
You can maintain a full lash line when you get refills, as your stylist will fix up your current set. They will also fill in any missing strands to restore their fullness. Besides, not keeping up with lash refills may be more hurtful for your pocket. It'll cost more to touch up all the extensions you've lost, plus it'll be harder for your stylist. We recommend getting refills every two or three weeks, so your lashes can get their well-deserved love and care!
Read more: How can I reduce my laugh lines?