When it comes to self-care, we've all got different tricks up on our sleeves. Some prefer a quiet moment to meditate or do yoga, while some prefer a long, soothing bath. But perhaps one of the best tricks on the list is to get a relaxing and glowing facial. Having a skincare specialist treat your skin undoubtedly does wonders for your mental health and your complexion. Because let's be frank here – sure, you can do your skincare at home, but getting a soothing facial? Now that's on another level.
If you're due for a well-deserved self-care session, it's time to pencil in a facial in your schedule. And if you need some worthy suggestions, we've got you covered.
Experiential Facials
Where to get it: Skin pple
Ever experienced a facial where both your skin and mind were pampered? Experiential facials are designed to not just be amazing for your skin but also undoubtedly good for the soul. Watch as your expert facialist nourishes your skin with industry-leading technology and skincare while the carefully curated mindfulness routine – including both sound, light and visual, takes you from a day of stress to absolute peace. Skin ppl have 2 amazing experiential facials for you – Follow Your Bliss and the Womb. Each of these will allow you to leave with awakened skin that radiates bliss from deep within.
Playing skin whisperer with the firming, sculpting therapies we've pioneered, along with new cutting-edge technologies, these facials combine an interplay of visual and auditory stimuli to activate all senses in a holistic narrative. Studies have shown that inner wellness activates healing and regeneration that surpasses conventional reasoning. By activating your body's total senses, these facials deliver goodness from outside in as well as inside out.Leave with awakened skin that radiates peace and bliss from deep within.
Japanese V-shape Facial
Where to get it: Facia Ginza
When it comes to Asian beauty standards, having a V-shaped jawline is of the top priorities. Characterised by a structured chin, jawline, and slim cheeks, it's considered the most desirable face shape. It denotes youth, vitality, femininity, and elegance, so many women go under the knife to achieve this face shape. But did you know that you can now achieve the same results without surgery? The Japanese V-shape Facial is a non-invasive, non-surgical massage that contours your face while providing significant health benefits. This procedure gives you an immediate face lift by stimulating your bones through the muscles. It also helps improve blood circulation and releases toxins in the skin, so it can absorb more nutrients.
Read more: 5 reasons to choose nose thread lift for a defined nose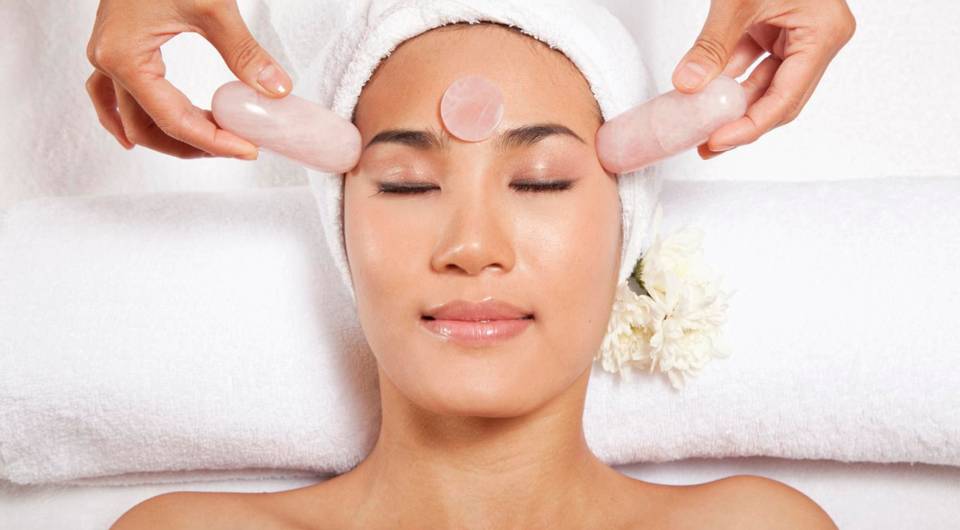 Jade Gua Sha Facial
Where to get it: Renaza Wellness Facial Spa
Gua sha has been a quintessential part of Chinese beauty treatments for centuries. It involves using a jade tool to scrape against your skin to help stimulate lymphatic flow and drainage. This technique helps improve blood circulation, reduce inflammation and redness, and heal stubborn acne scars. The jade also helps protect and balance your body's qi, aka your vital energy. As the jade gua sha works to improve your complexion, it also restores balance for a holistic body treatment. This is perfect if you've been feeling sick or unmotivated – two birds with one stone (or jade, in this case!)
Pure Caviar Facial
Where to get it: Adisha Torre
Symbolised as the peak of luxury in most cuisines, caviar has been sought after in any restaurant menu. But more than its unique taste, caviar also offers many health benefits, including to the skin! It's packed with omega-3 and 6 fatty acids and minerals that work like a youth elixir.
This unique facial from Adisha Torre is more than just a taste of luxury. It uses pure red and black caviar and red seaweed extracts to nourish the skin, reduce ageing, and boost hydration. This treatment can help improve elasticity and reduce crow's feet, fine lines, blemishes, and dark circles under the eyes.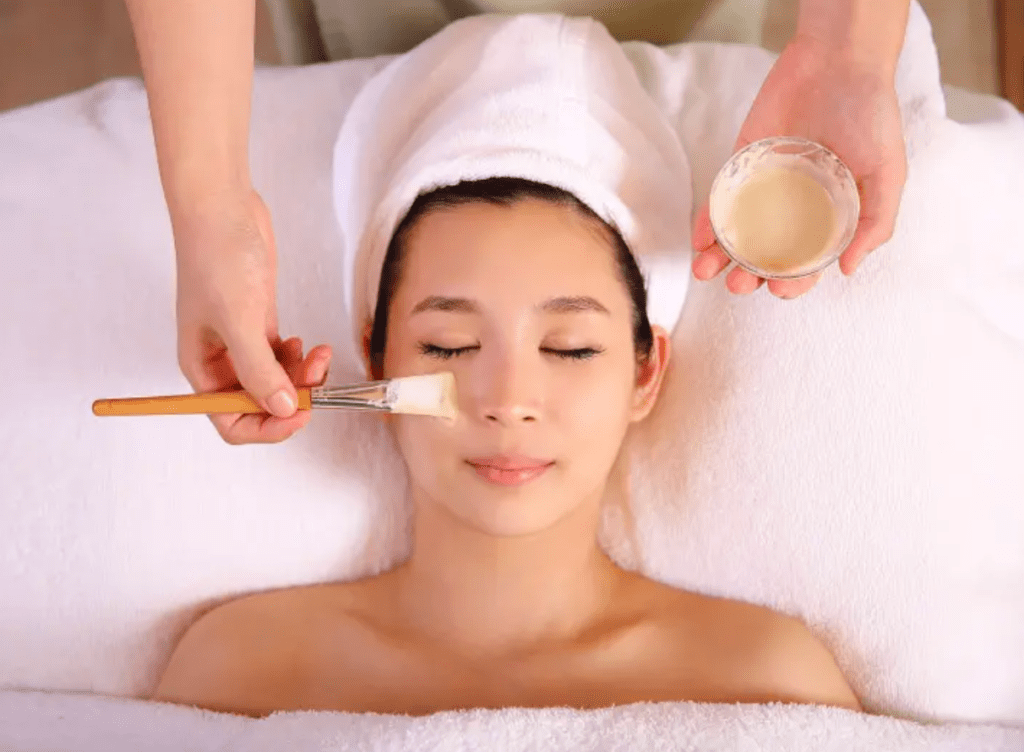 Japanese Geisha Organic Facial
Where to get it: Ikeda Spa
If you have dull skin and a few dark spots, this facial is everything you need. As one of Ikeda Spa's signature treatments, the Geisha Organic Facial uses rice bran, camellia oil, Azuki red beans, and peach moon water. The most crucial ingredient, however, is uguisu no fun (powdered nightingale droppings), a well-kept secret by kabuki actors and geishas. This treatment gently exfoliates dead skin cells and removes all traces of dirt, leaving your skin soft, smooth, and bright. Fun fact: this facial is recommended by former Spice Girls member and fashion icon Victoria Beckham!
Read more: 3 non-invasive skin resurfacing methods for glowing skin